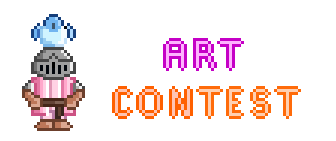 Hey everyone! We're hosting another Tower Unite art contest!
Entries are allowed until September 19, 2021 at 11:59PM CT.
Just like the Condo Contests, there will be a community vote for the winners!
Be sure to check out the prizes and follow the rules below.
Prizes
1st Place - 1,000,000 Units
2nd Place - 500,000 Units
3rd Place - 250,000 Units
We may also award participation prizes!
Rules
Submissions must be related to Tower Unite.
Keep it appropriate - no nudity, hate speech, etc.
You can submit a digital or physical drawing, an animation, something to do with video editing or motion graphics, poetry, etc.
EDIT (9/5/2021): If you submit multiple pieces of art, please keep your submission to one post, as all of your art will be judged as one entry.
Your entry must be something new and from scratch - you can't submit something you started before this post was made.
Please include your Steam ID with your submission so we can reward you with the units if you win!
If you have any questions, send me a private message or respond to this post.
Also, here's a link to last year's contest, if you want an idea of what the art contests entail: Art Contest! [Aug/Sep 2019] [Results]