Weekly Dev Log for September 20th, 2021
Hello everyone, and welcome to the Weekly Dev Log for September 20th, 2021, detailing all the changes that have happened since September 7th, 2021. Note: Devs that don't appear in the weekly log are not necessarily away or not doing work, but may be working on things currently not announced or backend work that doesn't need to be detailed.
August / September 2021 Survey OVER!
Thank you to everyone who left their feedback on our survey. We'll be releasing the results of this survey sometime this week!
August / September 2021 Art Contest NOW VOTING!
The art contest has concluded, and now community voting has begun!
View the entries here!
Cast your votes here!
Accessibility Suggestions
We've created a forum post asking the community for suggestions on how we can improve gameplay for players with certain conditions such as colorblindness, dyslexia, or anything else that might affect a players ability to use the standard presentation and controls of the game.
If you have any ideas or suggestions, and possible solutions on how to solve a particular issue, please check out the forum post here.
Update 0.14.4.0
Work continues on the next update to Tower Unite, Update 0.14.4.0, which will introduce the Private Theaters, rent-able private screens for you and your friends complete with a bar, along with the new Laser Tag arena!
In addition, this update will include TONS of quality of life changes and bug fixes.
You can view our current progress on this update here.
Condo Improvements
New Condo Surface Editor!
@macdguy worked on a new and improved condo surface editor. This new editor boosts many new features and improvements.
The surface editor now displays all the materials in a larger way, making it easier to find materials.
It also keeps track of the currently selected surface, along with automatically highlighting the current surface. It supports canvases and displays canvases for fast access to already used canvases. Several bugs have been ironed out as well, along with many surfaces having world align variants that they previously did not have.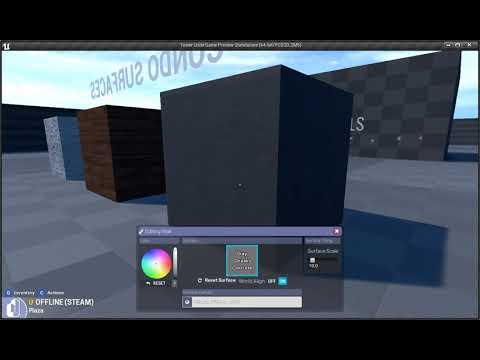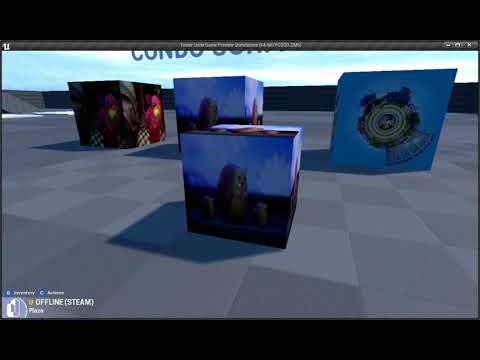 New Condo Surfaces
There are also a bunch of new condo surfaces available!
New surfaces are: Pool Tile, Grass Condo, Concrete Condo, Concrete Dirty, Smooth Metal, Plaza Glass, Highrise Column, Marble, Marble Beige, Plain, Wood Tile, Fireplace, Garage Floor, Marble Tile, Tile Floor, Chrome, Deck, Roof, Trim (wood), Pool Floor Tile, Pool Tile 3, Pool Tile Wall, Parquet Wood, Marble Floor, Tile Floor 2, Lobby Wall Tile, Fine Wood, Wood Basic, Kitchen Tiles, Smooth Dirt Concrete, White, Tile, Planks, Theater Tiles, Theater Tiles Striped, Theater Ceiling Tiles, Theater Wall Tiles, Building Plaster, Gasoline Tile, Glass Cracked, Old House Walls 1-5, Dirty Floor, Dirty Plaster, Dirt, Forest Floor, Moss 2, Torn Floor, Rotten Floor, Rotten Carpet, Rubble, Noise, Metal Wall, Metal Floor, Fire, Reflection, Dock Wood, Old Brick, Cabin Roof, Cobblestone, Vaporwave Tile, Arcade Carpet 2, Rainbow Light, Rainbow Gradient, Stripe Wallpaper, Star Ceiling, Fake Interior, Fake Interior 2, Fake Interior No Glass, Fake Interior Blinds, Building Windows, Building Windows 2, Grass & Stone, Grass & Stone 2, Burnt, LC Brick Wall, Sandy Rock, Sandy Rock 2, Forest Greens, Nightclub Tile, Nightclub Fabric, Diamond, Light Gradient, Conveyor, Rope, Rope 2, Rope Fence, Resort Roof, Dock Planks, Light Row, Town Carpet, Hay, Metal Grating, Metal Wall Grate, Warning Stripes, Lighthouse Glass, Mansion Wallpaper, Mansion Foyer Wallpaper, Peeling Wallpaper, Concrete Wall Stripe, Sparkles, Old Plaster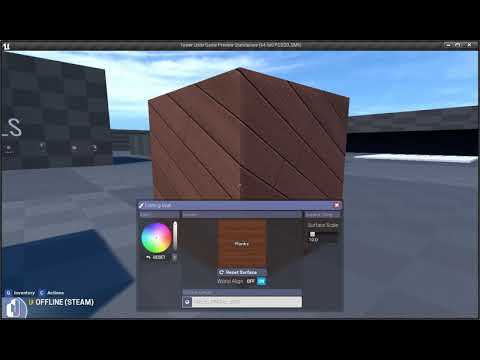 Grass & Stone surfaces allow for more advanced landscaping.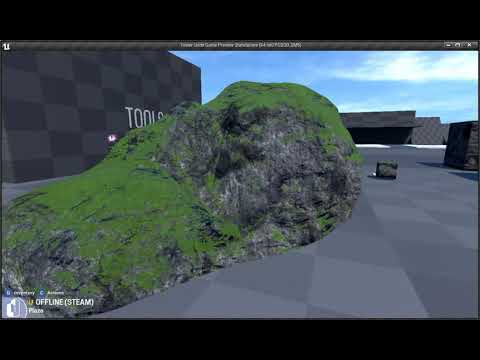 Laser Projector Optimizations
@Madmijk has been working on optimizing the Laser Projectors, as well as giving users the ability to optimize their own Laser Projectors.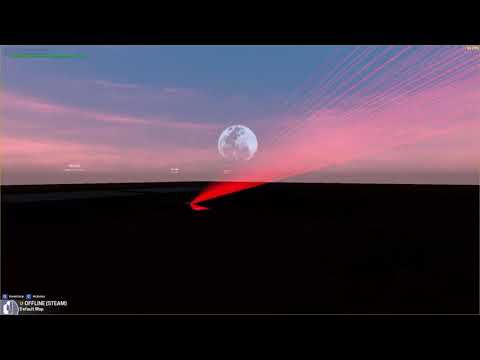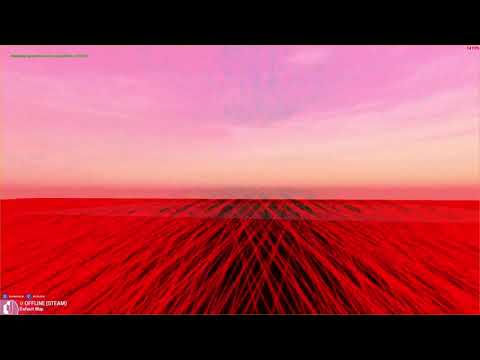 Miscellany
@Lifeless continued working on a new map for Little Crusaders.
@macdguy continued working on getting Update 0.14.4.0 ready for release. He also fixed issues with head rotation while in seats, and added water splashes that are affected by velocity.
@Sketchman continued working on improvements and optimizations. He fixed issues with animations when starting a server, and worked on infinite drag for Gizmos (so the mouse will wrap around the screen). He also fixed the issue with Voice Chat where voice chat would replay voice data.
@Wheezwer worked on concept art for a new Event Catsack and Celebrations NPC, and continued working on haunted paintings for the Shooting Gallery ride.
Water Splashes affected by Velocity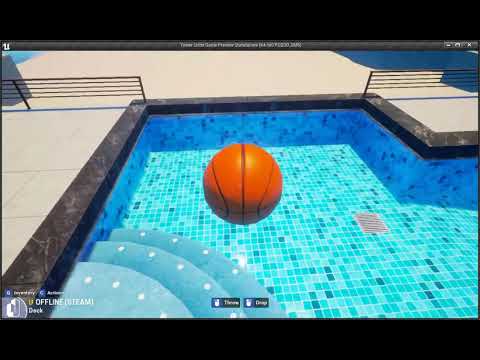 Fixed Head Rotation in Seats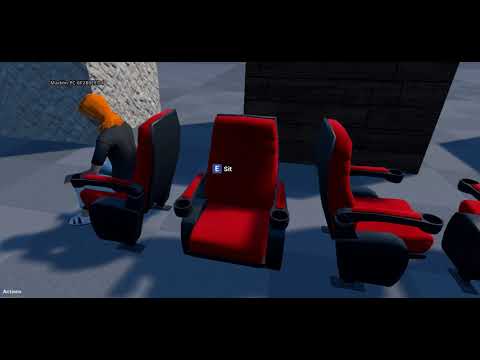 Wrap It Up
That about covers everything that happened since September 7th, 2021 at PixelTail Games.
---
Join our Discord for development updates and community fun!
https://discord.gg/pixeltail
We love awesome people like you!
We're also active on Twitter!
https://twitter.com/PixelTailGames
Follow our developments on our Trello in near real-time:
https://trello.com/b/6BwRMiPw/tower-unite-roadmap
Take a peek at what's being worked on every week in our weekly dev logs! There's bound to be something interesting every week!
https://forums.pixeltailgames.com/c/devupdates/weekly-dev-logs
Please report bugs & submit suggestions on our forums. We're active everyday & here to help.
For bug reports: https://forums.pixeltailgames.com/c/bug-report/18
For suggestions: https://forums.pixeltailgames.com/c/suggestions/7



<3 PixelTail Games