Hey everyone! We'd like to give a general update on how things are going and what our plans are currently. We don't want to leave anyone in the dark, so we're gonna touch on some highly discussed features today.
##Engine Migration
On November 20th, we pressed the BIG RED BUTTON to begin the upgrade of Tower Unite, moving the game from Unreal Engine 4.15.2 to Unreal Engine 4.18.1. As with any Unreal Engine upgrade, there were a bunch of regressions that occured that we had to work on. If you've been following along with our Trello, you can see we've been making great progress on getting those taken care of (as of this post, we have about 3 regressions left to fix!). We've also had to go through every aspect of the game making sure everything operated as normal.
The upgrade to Unreal Engine 4.18 fixes four major engine bugs that have been regularly reported to us since Unreal Engine 4.15.2. The major fix is that Epic has resolved the Direct3D crash, which around 60% of all Tower Unite crashes reported consisted of. The fixes included the resolution of the ¼ screen brightness bug, the issue where videos wouldn't play in the Help section of the menu, and the problem where certain resolutions would not allow for proper interaction of menu buttons.
Of course, there were other several improvements to the engine that benefits us for future use as well. We like to stay up to date with the latest Unreal engine versions as much as possible.
##Winter Events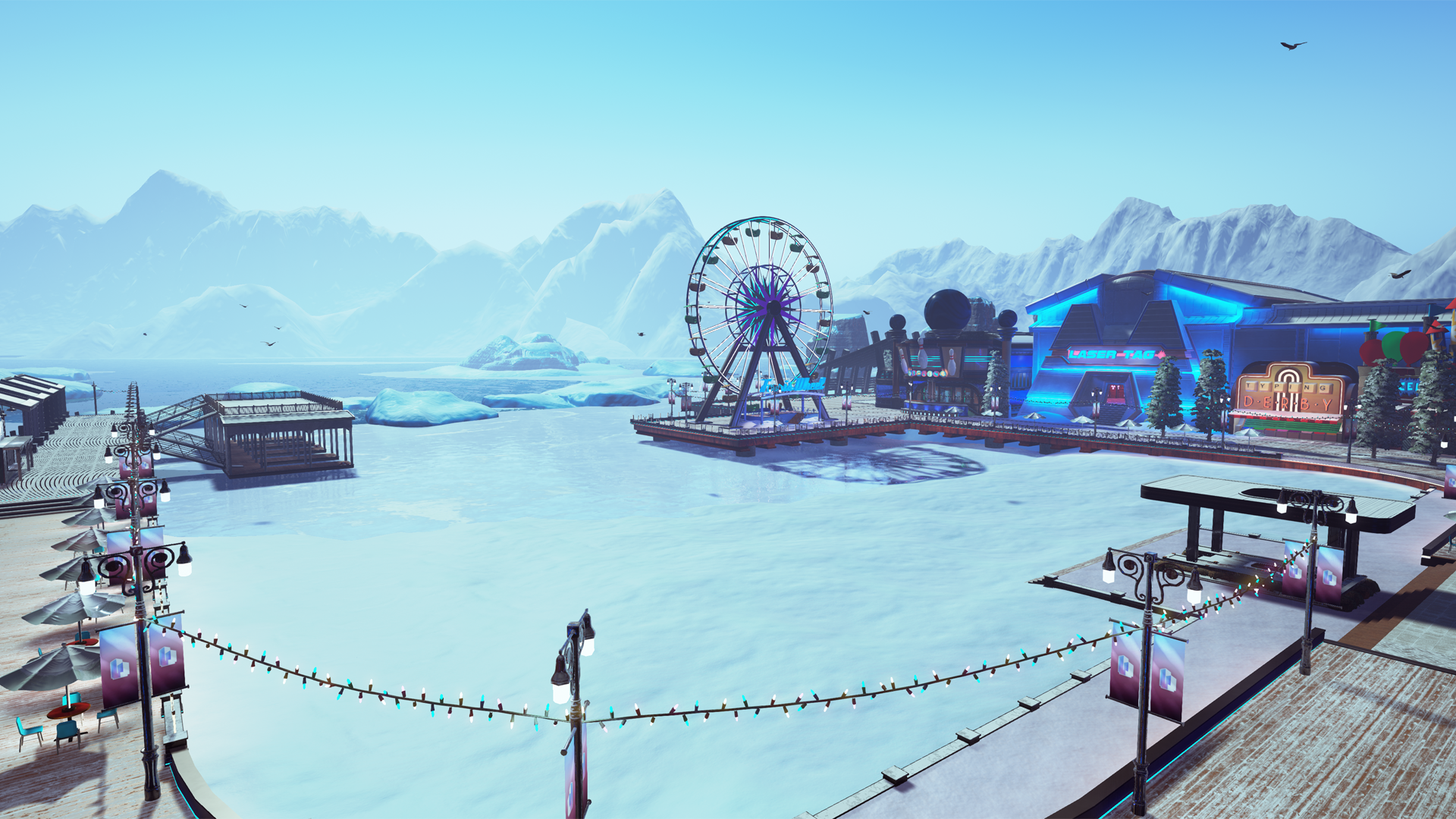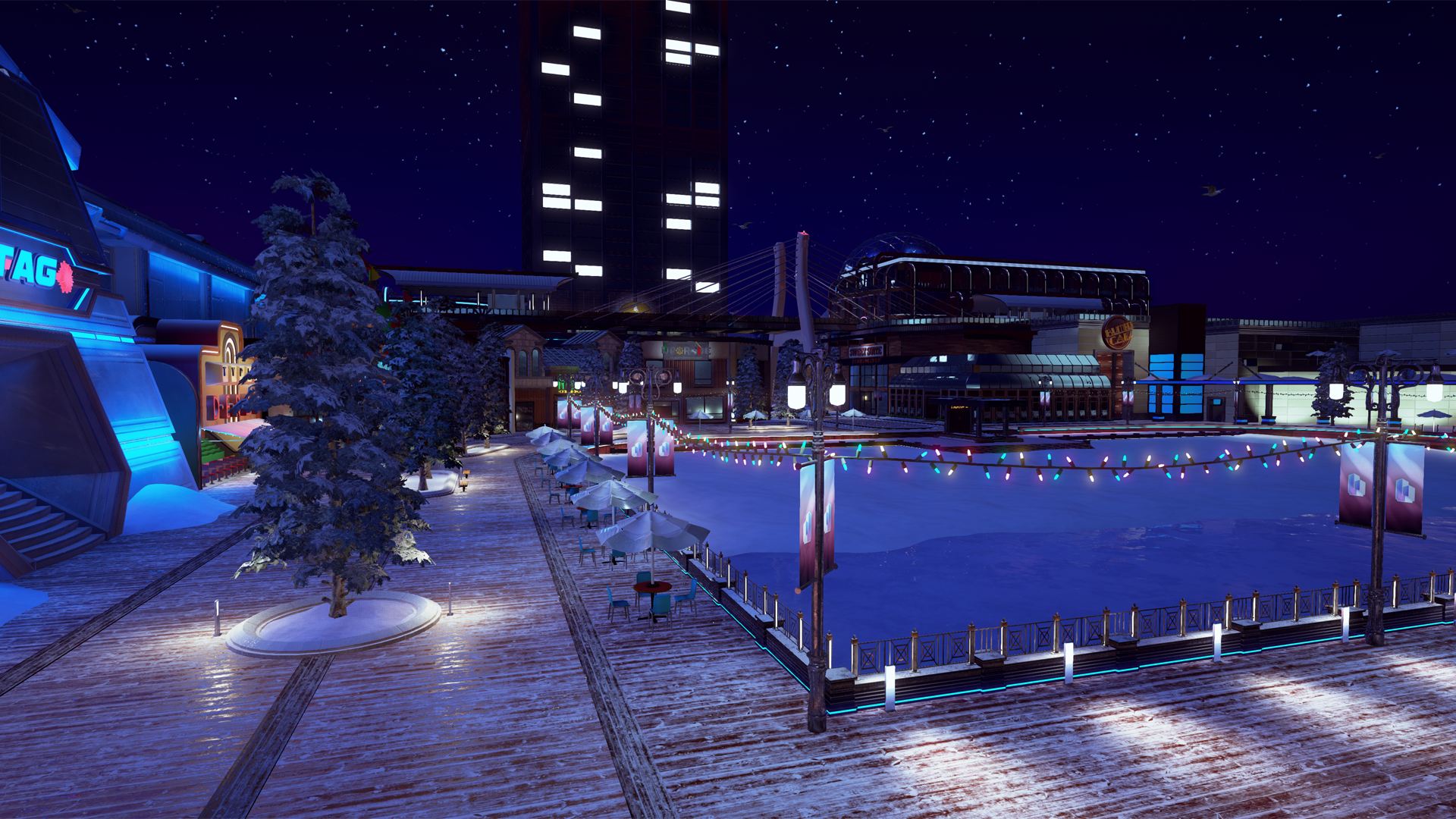 @Johanna has been working on a wonderful winterfied version of the Plaza that we can't wait to share with all of you. See the Plaza like never before, with a frozen ocean and snow on the ground - it's a winter wonderland. After consideration from the work on the engine migration, we've decided to downsize our initial plans for the winter events, but rest assured, we plan on bringing back Snowball Battle and having some nice festive items for you all to enjoy. Winter Events will be out within a couple weeks.
##Why Downsize Winter Events? Zombie Massacre
Well, we've decided to retask and start fully focusing on a single project as a team. Over the last couple months to meet internal deadlines and to get features out the door, we've been working separately on different aspects of the game. To rectify this, we've decided to stop, refocus, and work on something as a team. We've decided to rejuvenate developments on Zombie Massacre.
Once we come back from our winter break (and we'll get to that in a moment), our task for the new year is Zombie Massacre. Zombie Massacre is the amazing zombie shooting simulator you all know and love from GMod Tower, back and fully upgraded with that amazing 2018 technology. Zombie Massacre will be the first cooperative Game World and also the first to feature achievements! It'll be awesome.
##What about that other stuff?
Arcade
The other major feature that's the elephant in the room is the Arcade. Where is it? The Arcade is a massive undertaking, probably one of the largest systems in the entire game. When it's complete, it'll be one of the most complex systems in the game as well. There are a bunch of different games planned for the Arcade, most if not all of them different from each other, and each using different systems. We've plan to have skill based games, 2D Arcade Games, 3D physics-based games, time challenge games, co-op and single player games, highscore games, and a bunch of other games, and because of this, Arcade is definitely going to take some time to complete. We've completed the majority of artwork for the Arcade machines, in preparation. After Zombie Massacre, we decided we'll be working on Arcade.
Fishing
With Fishing, we've started development, had to delay it due to Steam Inventory changes (that were out of our control), then started it back again in the past month. @MacDGuy has been reworking the gameplay and got great progress on it. Fishing is entirely a Plaza / Condo activity and an Indiegogo stretch goal. Production on Fishing will be slowed down a bit during the focus on Zombie Massacre. There's still quite a few major tasks to finish with Fishing, such as the fish themselves, fish AI for aquariums (to show off and make pets of fish you've caught), a collection book (to track how many fish you've collected), and a fish trophy conversion to optionally mount fish you've caught to walls to show off. We really think it'll lure players in when it's done.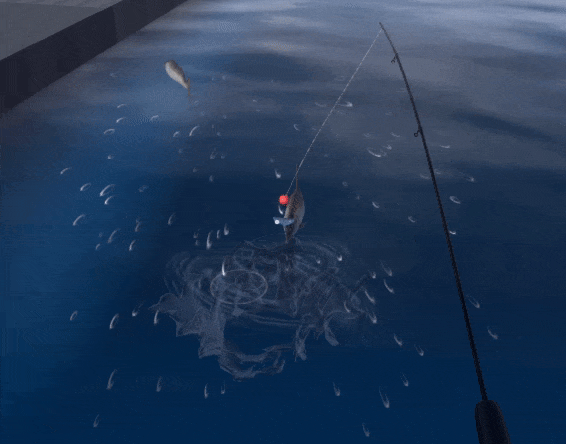 Workshop
What about Workshop? Zak's been making amazing progress on Steam Workshop. Over the past several weeks, he's been working on a converter tool to take any 3D model from Maya or 3DS Max, and import it into our game at runtime. Getting to this point this took a lot of time and effort.
Living Lobby and Global Chat
And what about Living Lobby and Global Chat, you ask? If you participated in the Halloween events this year, you'll know that we finished the shared lobby players (the ghosts) and finished the Plaza event systems. We will be working on more minigames that aren't themed over time as well. Global Chat is nearly complete, @Zak and @Foohy have been working diligently on it and the new chat UI that goes with it. We hope to have the Global Chat, new chat UI, and new moderation out within the next couple months.
2018 will be an exciting year for Tower Unite!
##You mentioned Winter Break?
Starting December 22nd and running until January 2nd, 2018, PixelTail Games will be going on a winter break, so that staff members can relax and spend the holidays with their families.
So what's everyone at PixelTail Games doing for the holidays you ask? @Zak has been working from home with his family on the East Coast since November 20th, and he'll be returning on January 3rd. @Caboose700 will be leaving on December 16th to spend the holidays and the new year with @Johanna and her family, and will be back on January 3rd as well. @MacDGuy will be out due to surgery from December 19th to January 2nd.
##TL;DR
We've been upgrading the engine to Unreal Engine 4.18 from 4.15, this resulted in some regressions which we've been working on to fix. We plan on releasing a winter event for you all to enjoy, marking the return of Snowball Battle with some festive items for your condo. After the holidays, we are going to shift our focus and start working on Zombie Massacre, followed closely by Arcade. From December 22nd to January 2nd, PixelTail Games staff will be on holiday break to spend time with their families.