Hello everyone, and welcome to the Weekly Dev Log for March 13th, 2023, detailing all the changes that have happened since March 6th, 2023. Note: Devs that don't appear in the weekly log are not necessarily away or not doing work, but may be working on things currently not announced or backend work that doesn't need to be detailed.
Accessibility Suggestions
We've created a forum post asking the community for suggestions on how we can improve gameplay for players with certain conditions such as colorblindness, dyslexia, or anything else that might affect a players ability to use the standard presentation and controls of the game.
If you have any ideas or suggestions, and possible solutions on how to solve a particular issue, please check out the forum post here.
March / April 2023 Condo Contest - Tree House - NEW
Hey everyone!
The theme for the March/April contest is Tree House!
So, build a house in a tree! You can build your own tree or use one of the existing ones, and feel free to make your tree house in any style.
Also, remember that you can disable collision on items (such as trees) by right clicking and selecting Disable Collision.
The submission period ends on April 10th, 2023 at 11:59 PM.
Read all about the rules and prizes here!
Condo: Shelves and MIDI
@macdguy created a Media Organization shelf, useful for cleaning up all your game cartridges and physical media.
@madmijk continued working on MIDI Support.
Condo: Media Organization Shelf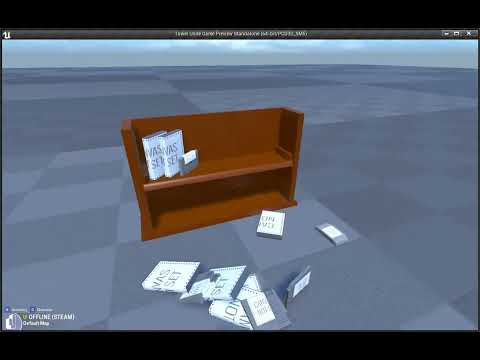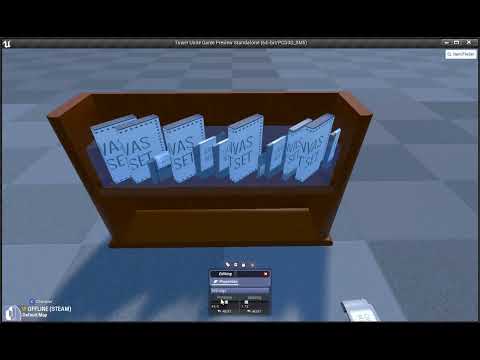 Condo: MIDI Support Instrument Settings WIP
A preview of MIDI settings for musical instrument items. Displayed are the sound sets that are detected for each of the 16 MIDI channels, using 'program change' events. This information can be used to select which channels to play back on the active instrument.
SDNL
Now that Libretro support has been released, our focus has turned to SDNL.
@macdguy worked on the level design for "Frostbite", adding new structures and fixing platforms, while also identifying where jump pads could go. He also continued on weapon handling.
SDNL: Frostbite WIP
Miscellany
@Nuclearxpotato continued working on the Virus map, "Catzek Temple".
@Joshua worked on a new Dragon plush, as well as the other Plaza NPCs.
@Lifeless continued working on Part 2 of the Minigolf map, "Dark".
@Sketchman continued working on backend improvements and optimizations.
@Wheezwer continued working on props for the Virus map, "Theme Park".
@Will continued working on SDNL music.
Wrap It Up
That about covers everything that happened since March 6th, 2023 at PixelTail Games.
---
Join our Discord for development updates and community fun!
https://discord.gg/pixeltail
We love awesome people like you!
We're also active on Twitter!
https://twitter.com/PixelTailGames
Follow our developments on our Trello in near real-time:
https://trello.com/b/6BwRMiPw/tower-unite-roadmap
Take a peek at what's being worked on every week in our weekly dev logs! There's bound to be something interesting every week!
https://forums.pixeltailgames.com/c/devupdates/weekly-dev-logs
Please report bugs & submit suggestions on our forums. We're active everyday & here to help.
For bug reports: https://forums.pixeltailgames.com/c/bug-report/18
For suggestions: https://forums.pixeltailgames.com/c/suggestions/7



<3 PixelTail Games