Weekly Dev Log for March 9th, 2020
Hello everyone, and welcome to the Weekly Dev Log for March 9th, 2020, detailing all the changes that have happened since March 2nd, 2020. Note: Devs that don't appear in the weekly log are not necessarily away or not doing work, but may be working on things currently not announced or backend work that doesn't need to be detailed.
Tower Unite: Public Beta Tests
Last week, we released our first public beta test of Tower Unite running on Unreal Engine 4.20! These beta tests allow us to catch bugs that we might have not have caught by ourselves in testing, to help make actual releases less buggy. If you want to read more about this and how to get involved, please check out our forum post here!
Update 0.8.9.0 Status
Continuing on from last week, we were unable to find an absolute fix for the Skeletal Mesh Artificating issue in a reasonable amount of time, so we've settled on using the workaround fix for now until we come up with a better solution. If you've participated in our Public Beta Tests, you will see this workaround in action.
We're continuing to wrap up some bugs that were introduced with the migration. During the creation of this Dev Log, an issue with how the dedicated servers talk to Valve was resolved, and right now we're working on fixing some issues with the Game Coordinator that runs Bowling and Poker. Once these issues are resolved, and no major other issues crop up, we're hoping to get the update out very quickly.
We'd like to thank everyone for sticking with us during this period. We want to get this out as soon as we possibly can just as much as you guys want to be able to take advantage of these improvements and optimizations, so we can get finally get the Arcade - Phase 1 released to you guys.
Arcade Progress
@Johanna worked on decorating the Arcade, as well as creating a Pizza and Ice Cream shop.
@macdguy worked on some changes and fixes to various Arcade games, as well as working on some Arcade items.
@Sketchman created some achievement icons for Arcade in-between waiting for things to compile.
@Wheezwer worked on creating ticket icons to go onto score charts for each machine, while also creating some score charts for machines that didn't already have them. She also created logos for the Ice Cream and Pizza stores.
Ice Cream Store Logo WIP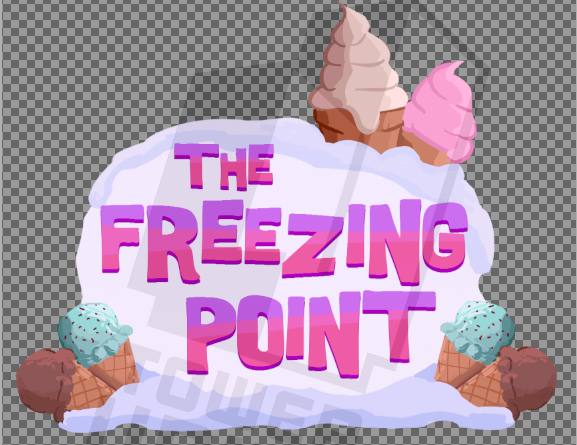 Arcade Machine Score Charts WIP
Arcade - Future Attraction
We also wanted to take this opportunity to show off an Arcade attraction that will be appearing in the final phases of the Arcade. This attraction is yet to be given an official name, but in essence this attraction is a rail-based shooting gallery, taking a cart of players through various levels to defeat random enemies that pop out of the environment. This attraction was planned from the very beginning of development, originally being conceived as a boardwalk attraction, until being given a home in the Arcade.
The Weapon Model we showed off in the February 24th, 2020 Weekly Dev Log will be used in this future attraction as the primary weapon.
Rail-Based Arcade Attraction WIP
Cooking Items
@JJosh continued working on items for Cooking, this week tackling meats, corn, and ice cream.
Cooking Items WIP
Monthly Dev Breakdown
@ThisIsntNath created the Monthly Dev Breakdown for February 2020.
Monthly Dev Breakdown for February 2020
Miscellany
@Sketchman and @macdguy continued working on the Unreal Engine 4.20 upgrade.
Wrap It Up
That about covers everything that happened since March 2nd, 2020 at PixelTail Games.