Hey folks, Socks here.
So in the discord @Krionikal had been working on creating the DVD case that uses the canvas functionality. He asked if someone wanted to make a TU cover, so I did.
I'm opening this thread up to everyone who wants to post what covers they've created, be it for games or for movies, fictional or not.
If you want to create a case using the template you can do so by downloading it here!
http://img.krionikal.net/i/2016-05/CoolTemplate.psd - Photoshop version, complete with masks and guides.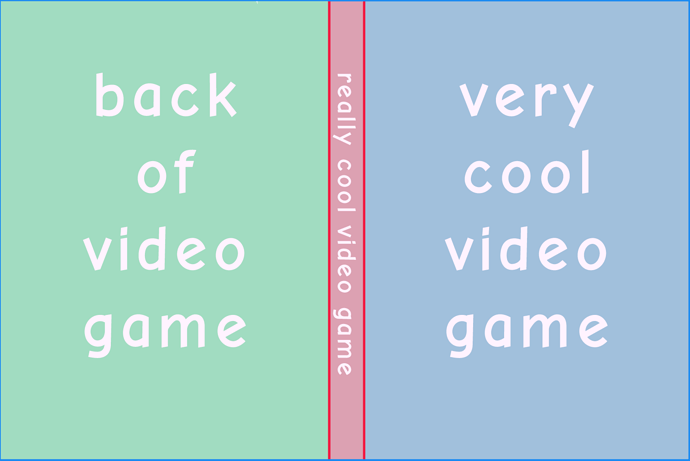 I'll start by posting my Tower Unite game cover! This cover art is released under the Creative Commons Licence - Attribution-NonCommercial-NoDerivs (CC BY-NC-ND)
This means that users of this forum, or anyone else, is allowed to download and share the box artwork, as long as they credit the original creator, me. It also means that they aren't allowed to modify the artwork in any way, and you aren't allowed to use it commercially.
You can read more about Creative Commons here - https://creativecommons.org/licenses/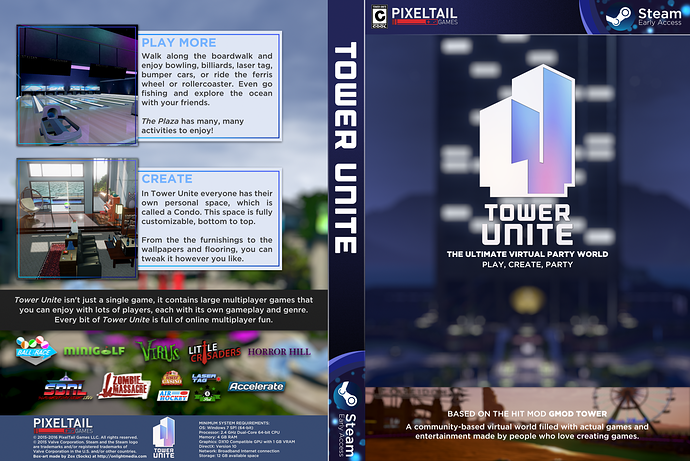 Any questions hit me up. mwah kiss
Zox