So.
I've had this concept sitting on my hard drive for a little while now, and recently I've decided "FUCK IT" and decided to finish it up a little. It's still not completely finished (as you can see by the friends list and quit buttons), but this is what I have so far: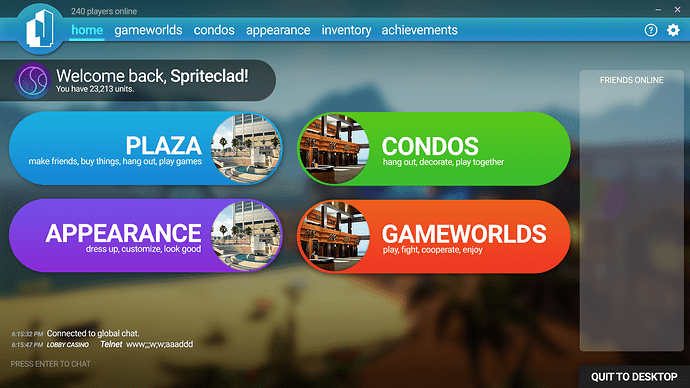 As you can see, the main four sections of the game (plaza, condos, gameworlds, and appearance) are now sorted into four Amazon Dash Button-lookin' things on the main menu for easy access. The global chat is in plain view right below them, as well. You can also access your inventory and settings/help through the top navigation bar.
Let me know how I can improve this concept. I'd love to hear what you guys think, as I'm currently trying to think what would look better than this. Thanks!