Weekly Dev Log for July 8th, 2019
Hello everyone, and welcome to the Weekly Dev Log for July 8th, 2019, detailing all the changes that have happened since July 1st, 2019. Note: Devs that don't appear in the weekly log are not necessarily away or not doing work, but may be working on things currently not announced or backend work that doesn't need to be detailed.
Summer Update
Last week we released the Summer Update, which introduced two new minigames Chainsaw Deathmatch and Booze Bash, along with a bunch of new pool tubes and other summer accessories. You can read all about the update here.
PAK by Default (faster load times)
A couple months ago, we introduced another version of Tower Unite which used PAK files to contain all of the game data. When using the PAK method, loading times are dramatically reduced.
During our testing, before the PAK version, it would take our Hard Drive test computer 2 minutes and 45 seconds to load into the Plaza. With the PAK version, it takes only 24 seconds. This speed increase is also found on SSDs, going from 43 seconds to only 7 seconds. You can read more about our testing in the original thread.
One of the downsides with the PAK version, is that while the files are compressed which helps loading times, this compression results in having to download the entire game (around 8GB) every time there is a new update to Tower Unite.
This week, we've decided we're going to be making the PAK version the default version of the game. However, we do recognize that there are many players out there with slow or heavily capped internet connections. For this reason, there will be a new "lowbandwidth" branch of Tower Unite, which when selected, will revert to how the game is currently packaged. This will save on your internet bandwidth, but you won't get any of the speed improvements.
We'll make another announcement when the "lowbandwidth" branch is released, so that people have time to switch over before we make the PAK default live in our next update.
TL;DR: We will be swapping the PAK version from opt-in, to opt-out. There will be a new branch that you can opt-into if you have slower or metered internet. The branch is currently available called "lowbandwidth", so you can opt-into it now before the next update.
July Survey
We're still holding a short survey for feedback about the game until the 26th of July. Your input really matters, so if you have a chance you can fill out the survey here: https://docs.google.com/forms/d/1xRONXJWae6DEuqDNmjZ8sAAs4IJN_9srGqcW1pqTwvQ/viewform?edit_requested=true
So far we've had over 1,200 responses, making this our most popular survey by far.
Arcade Progress
@Wheezwer and @Johanna continued working on the Arcade Machine art. Work was completed on the Lonely Gun 30XX and Captain Calypso's Planetary Piano machines. Work began on another "Ball Drop" arcade machine.
@Wheezwer worked on Mural Art for the Prize Redemption areas, along with a logo for the WarpZone arcade and posters.
@macdguy worked on the logic for the Pluck-a-pal Claw Machine, Ball Toss Fish Bowl, Wheel of Fire, and also improved networking events for scoring so there is no effect/sound delays for the player who is playing the arcade machines.
@Madmijk continued working on the shader for the Captain Calypso's Planetary Piano machine.
Claw Machine Logic WIP
Prize Redemption Mural WIP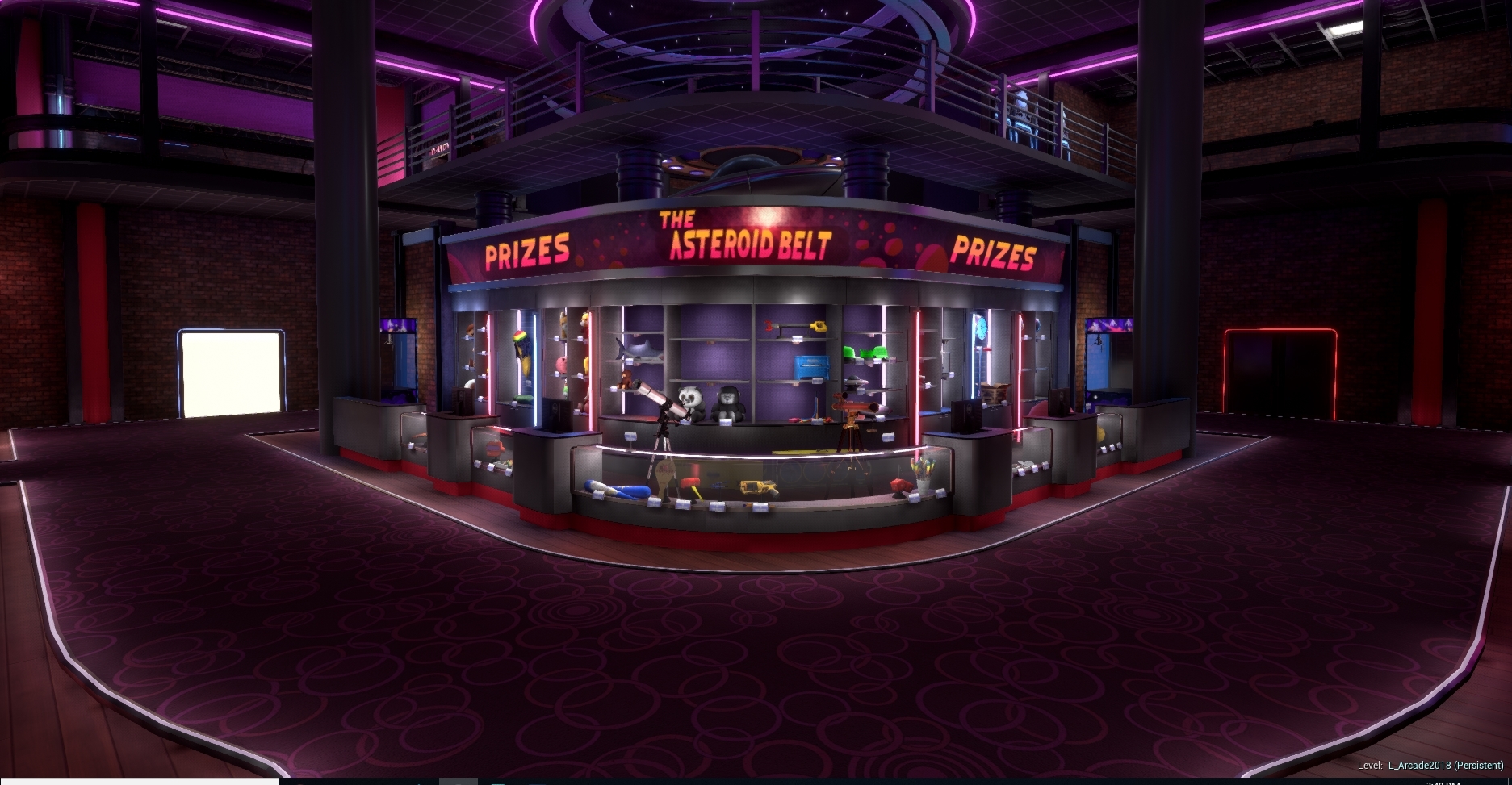 Lonely Gun 30XX Cabinet Artwork WIP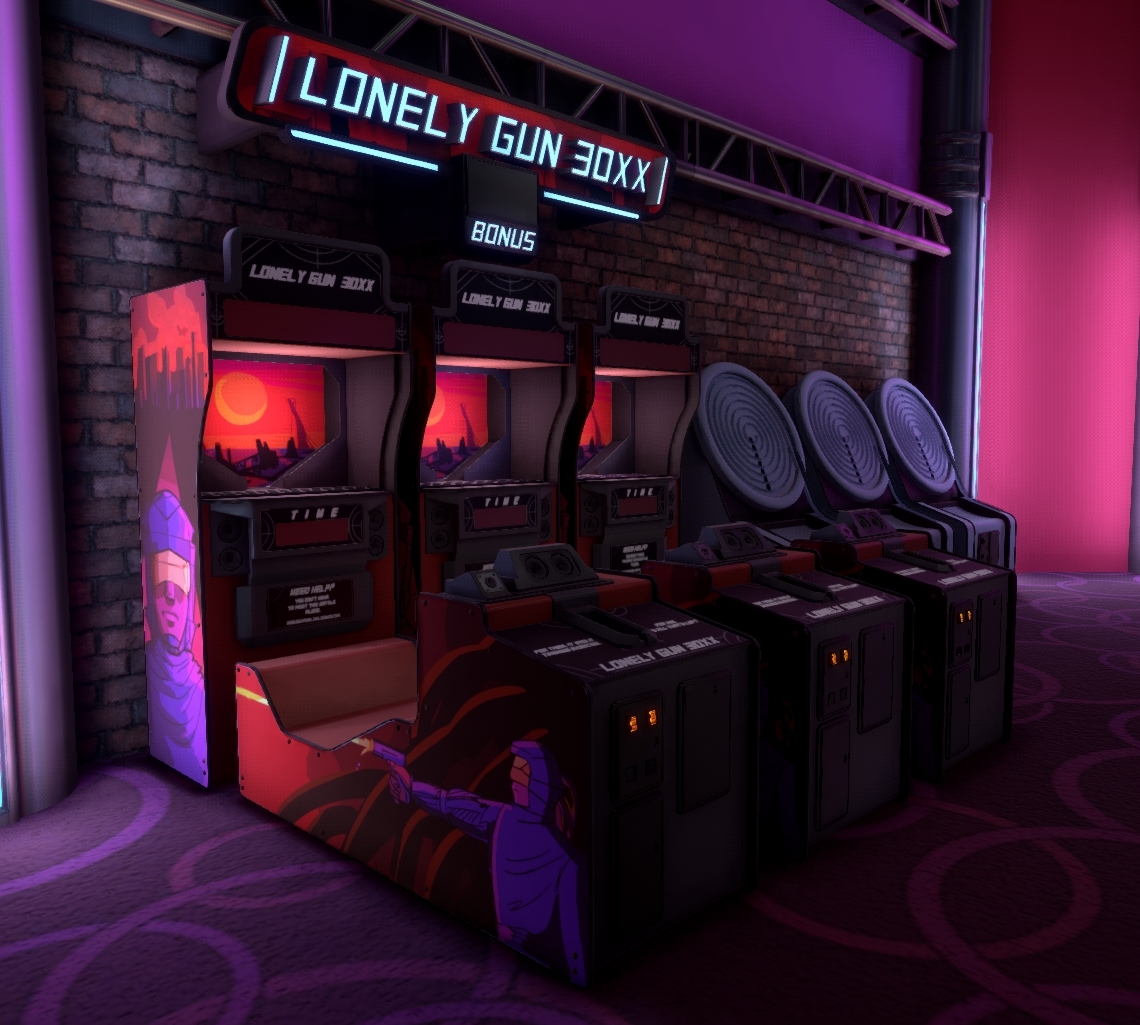 Captain Calypso's Planetary Piano Cabinet Artwork WIP
Captain Calypso's Planetary Piano Cabinet Shader WIP
Music: Alex Preston - Treat Me Right
"Ball Drop" Arcade Machine Cabinet WIP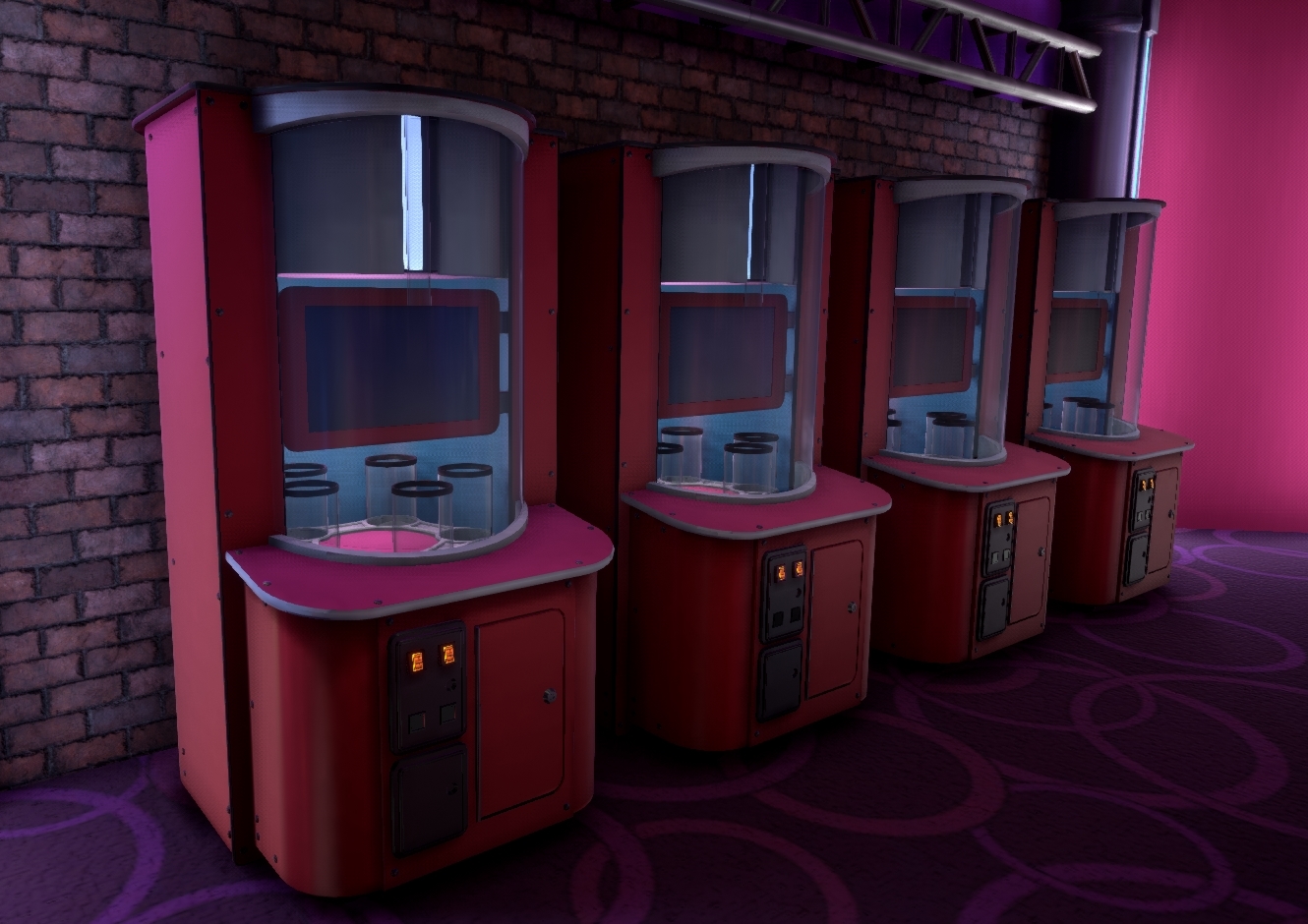 Arcade Mural WIP

Arcade 4K Screenshot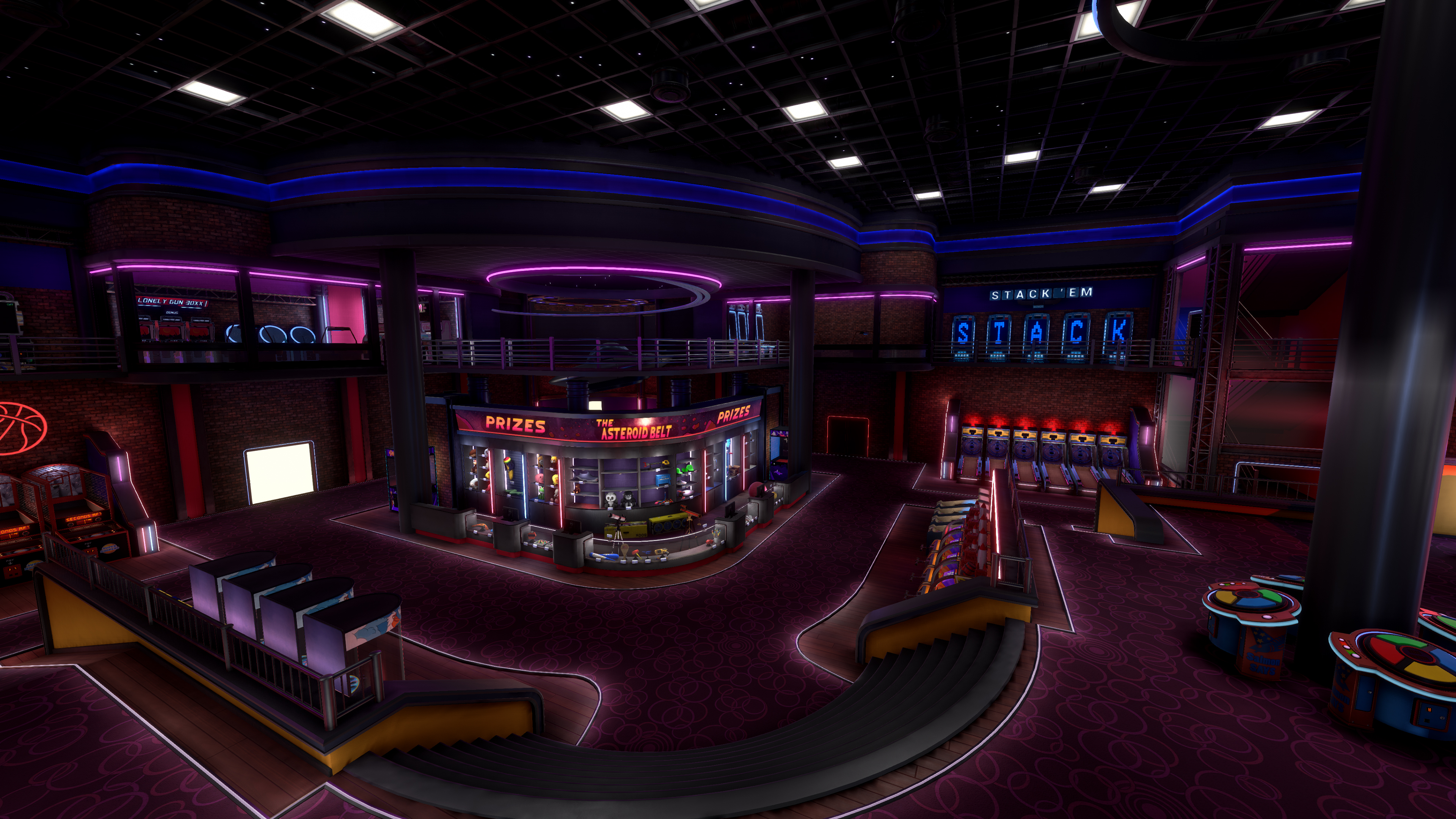 WarpZone Logo WIP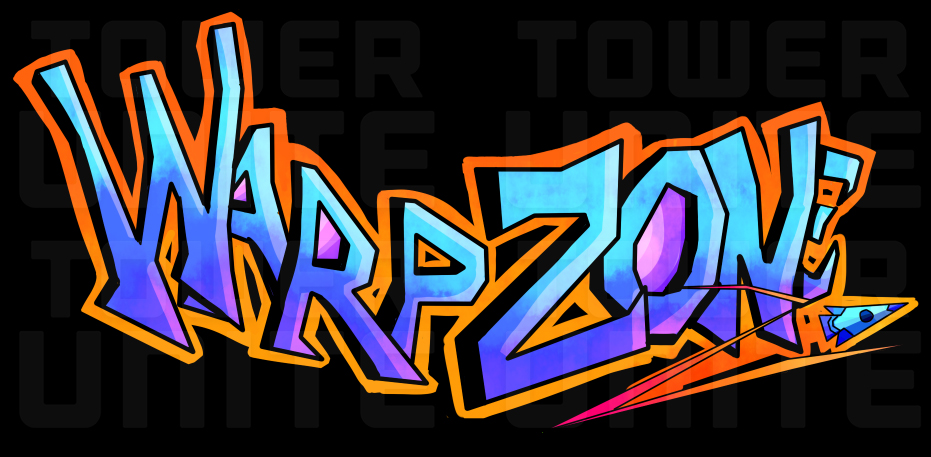 Arcade Poster WIP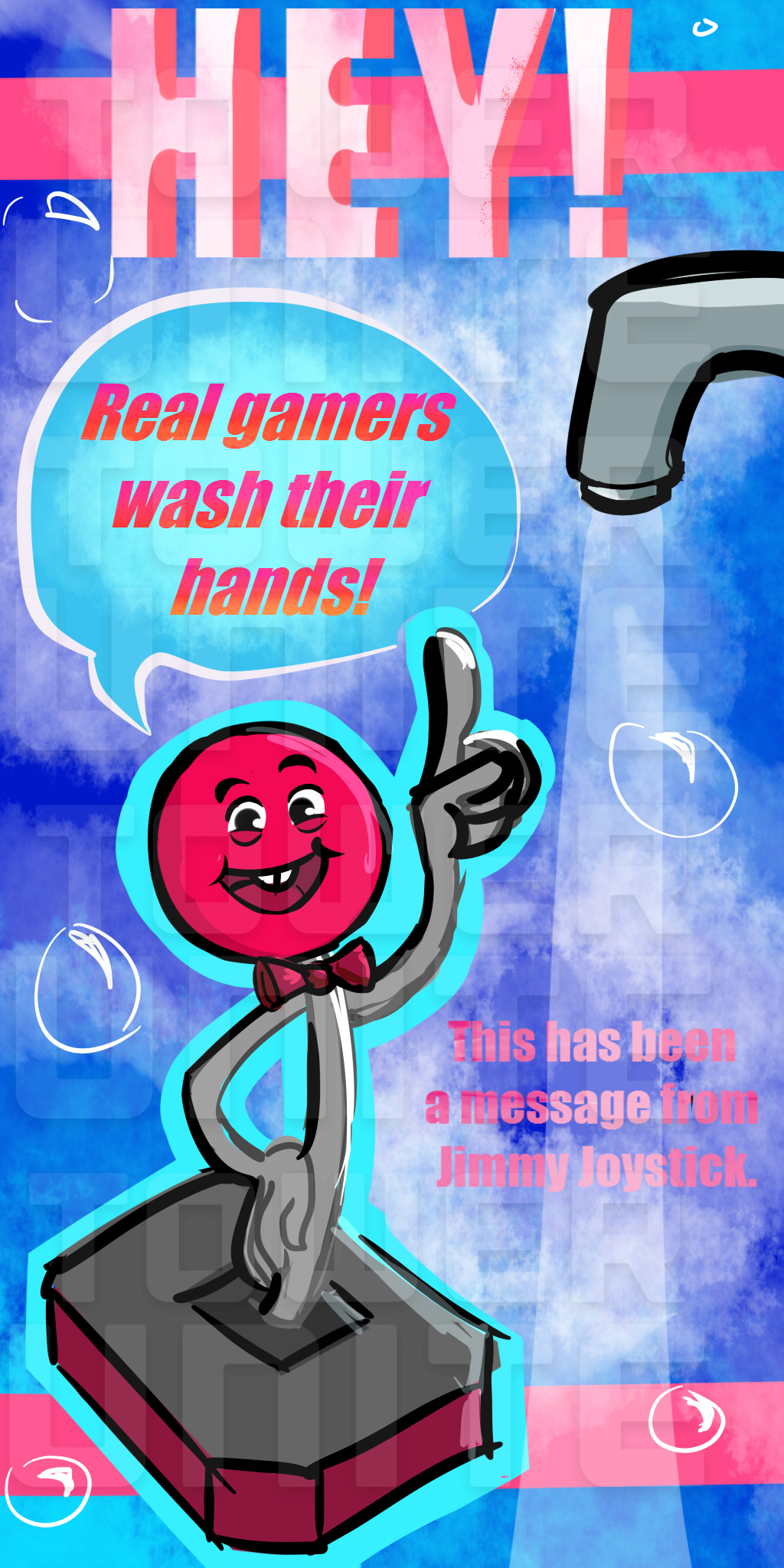 Accelerate Progress
Chris continued working on karts for Accelerate.
Accelerate Karts Untextured WIP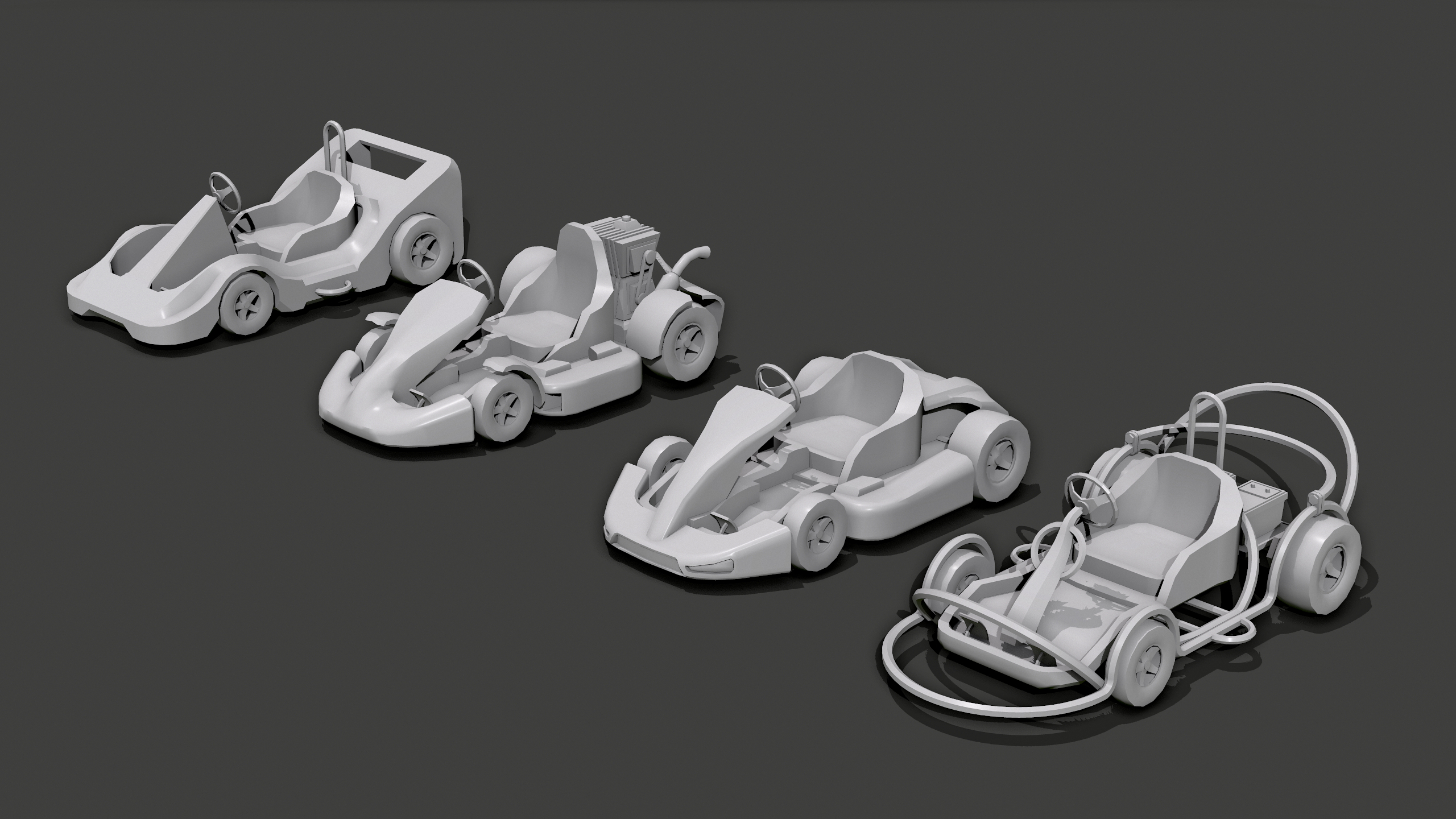 Accelerate Karts Textured WIP

Accelerate Karts Closeup WIP
Drivable Scooter
@JJosh started working on a Drivable Scooter for the Plaza as part of a set of transportation items.
Drivable Scooter WIP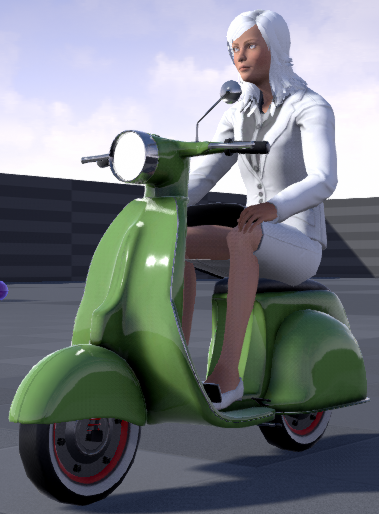 Code Optimizations
@Sketch continued looking into the memory leaks and optimizations.
Wrap It Up
That about covers everything that happened since July 1st, 2019 at PixelTail Games. See you all next week!