Hello everyone, and welcome to the Weekly Dev Log for August 8th, 2022, detailing all the changes that have happened since July 25th, 2022. Note: Devs that don't appear in the weekly log are not necessarily away or not doing work, but may be working on things currently not announced or backend work that doesn't need to be detailed.
Accessibility Suggestions
We've created a forum post asking the community for suggestions on how we can improve gameplay for players with certain conditions such as colorblindness, dyslexia, or anything else that might affect a players ability to use the standard presentation and controls of the game.
If you have any ideas or suggestions, and possible solutions on how to solve a particular issue, please check out the forum post here.
August / September 2022 Art Contest ONGOING
Hey everyone! It's time for another art contest!
Entries are allowed until September 8, 2022 at 11:59PM CT.
Be sure to check out the prizes and follow the rules! Submit a digital or traditional drawing, a video, 3D model, an animation, etc of Tower Unite for entry.
Prizes
1st Place - 1,000,000 Units
2nd Place - 750,000 Units
3rd Place - 500,000 Units
Prizes may be raised, and we also award participation prizes!
Check out the rules and how to participate here.
Casino: Phase 2
Most of the work on Casino: Phase 2 has been completed. We're currently in the clean-up period, fixing some last minute bugs and conducting internal play tests. We plan on having a Public Beta Test for Casino: Phase 2 at some point in the future before the main release, so stay tuned on our Discord and Twitter for information.
@macdguy finished working on Blackjack, added sounds to Roulette, and fixed bugs with Silver Saddles and Bingo. He also worked on fixing up general event logic for all the games.
@Will continued working on music and sounds for the Casino.
Casino: Phase 2 Keno UI WIP
Casino: Phase 2 Networked Bingo Selections WIP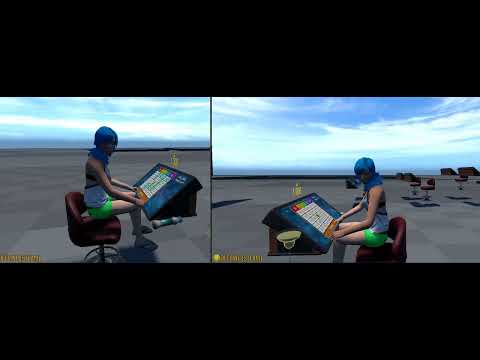 SDNL: Frostbite
@Johanna continued working on SDNL: Frostbite.
SDNL: Frostbite - Map Overview WIP
SDNL: Frostbite - Buildings WIP
SDNL: Frostbite - Roads WIP
SDNL: Frostbite - Crate Prop WIP
Condo: Updated Items
@macdguy updated the new floating chat message item to support background coloring.
@Nuclearxpotato added rotation settings to doors, as well as adding new functionality to sinks along with new kitchen items.
Condo: Door Rotation Settings WIP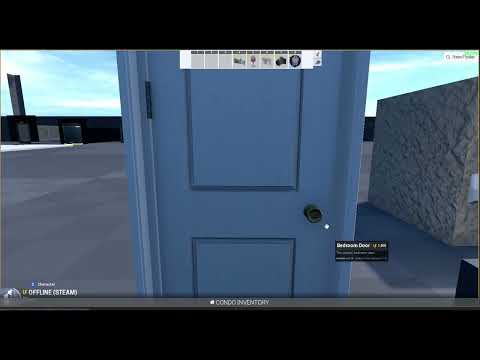 Condo: New Kitchen/Sink Functionality and Items WIP
Condo: Color-able Background on Floating Chat Message Item WIP
Updated Achievement Icons
@Sketchman worked on updating achievement icons.
Updated Achievement Icons
Miscellany
@joshua continued working on the Celebrations NPC.
@Lifeless returned to Virus: Theme Park, working on the layout blockout.
@Madmijk continued working on condo instruments.
@Nuclearxpotato continued working on Virus: Altar, modeling the temple exterior and creating props.
@Sketchman continued working on improvements to the AI system as well as fixing some bugs.
@Wheezwer worked on concept art for Halloween Items, as well as concept art for the Central Circuit NPC.
@Will continued working on music for SDNL.
Plaza: New Metal Detector Model
Wrap It Up
That about covers everything that happened since July 25th, 2022 at PixelTail Games.
---
Join our Discord for development updates and community fun!
https://discord.gg/pixeltail
We love awesome people like you!
We're also active on Twitter!
https://twitter.com/PixelTailGames
Follow our developments on our Trello in near real-time:
https://trello.com/b/6BwRMiPw/tower-unite-roadmap
Take a peek at what's being worked on every week in our weekly dev logs! There's bound to be something interesting every week!
https://forums.pixeltailgames.com/c/devupdates/weekly-dev-logs
Please report bugs & submit suggestions on our forums. We're active everyday & here to help.
For bug reports: https://forums.pixeltailgames.com/c/bug-report/18
For suggestions: https://forums.pixeltailgames.com/c/suggestions/7



<3 PixelTail Games