Animal Crossing largely supplanted my virtual decorating kick for most of the year, and in wake of that, I had hoped that a handful of particular issues that have mired my experience with hosting would be resolved by the time that I returned to building.
Unfortunately, this is not the case, and guessing from the development roadmap, it would seem we're on the eve of Workshop Condos releasing, but I have concerns with these long standing visual bugs as they're especially relevant when it comes to showing condos to other players, even more so as community condos come to fruition.
These particular bugs all deal with discrepancies between the host & connecting guest clients. These do not affect the one hosting. They've been previously reported in the past. I've created a smooth dirt snapshop specifically to show off these peeves:

What you're looking at: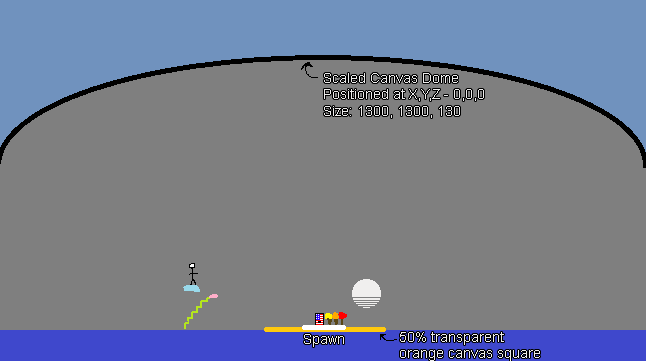 ---
Starting with my absolute biggest problem;
Possibly all canvas objects disappear at far distances.
Please watch this video recorded from my friend's perspective when I am the host and he's the guest:

This started occurring since the Unreal Engine 4.20 upgrade update. Before then, it was never an issue. Canvas items loaded and stayed loaded for the duration of any guest connections. It doesn't affect non-canvas items, and our later tests revealed that even canvas items without a URL disappear just as well.
This is a problem for a few of my larger scale condos, and will 100% be an issue when my friends and I start building co-op/community condos that involves building in areas that are far apart from each other, like cities and villages. Using canvas domes as a replacement skybox is more-or-less broken unless you concentrate everything in one condensed area and expect people to not wander off.
To give another example, I have another friend who decorated the skyline of the Highrise condo with billboards made from canvases. Such things are now invisible to guests when they weren't in the past.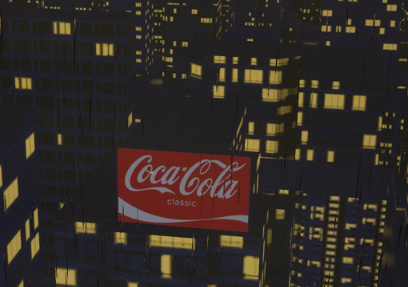 I'm almost certain that this is responsible for crashes we repeatedly experienced, as we had several instances where approaching distances that made many canvas items start rendering again caused the game to break.
---
You may have noticed this in my friend's video above.

Tree Colors always display as default (Unless changed after that particular guest has loaded in)
This one is old… VERY old. I appreciate the swiftness and zeal with which the recent tree color problem was resolved, but this sadly only fixes one side of the issue. Guests continue to see default colors upon initial load.

Soda machine canvas URLs don't display (Unless changed after that particular guest has loaded in)
Same deal as above. I'm willing to bet there are more items this is applicable to, but that's what I know at the moment.
---
Lastly, Disjointed Items locations.
Regrettably, I have no idea how to replicate this one.
Items that look perfectly arranged for the host can be in a separate location for guests. This can make finely arranging objects to be perfectly aligned a fruitless effort, and the differences can be large. A common issue that represents this would be like framed pictures sinking into walls, or carpets and trim sinking into the floor.
Here's an example in my friends house:
What he sees:

What I see:
Note how the stairs don't connect to the second floor, and the room he built underneath the stairs pokes out. He's able to walk straight up no problem, but guests have to hop up the last step. This is just one of many examples in their condo.
---
Anyway, this is my last-ditch plea to bring some attention to these problems in hopes that they can be ironed out for both my own personal sake, and before Workshop Condos go live and start getting shared on a wider scale.
I know there are lots of bugs with condos, but I consider these ones more souring because their split-nature often means that both the host and guests aren't aware of it even happening.