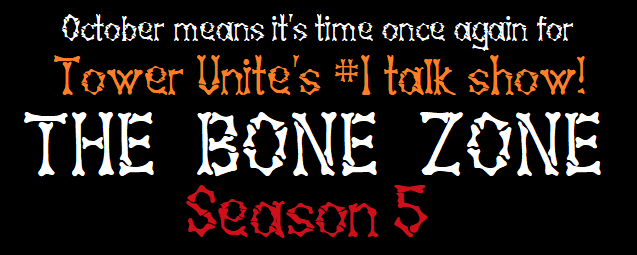 That's right guys and ghouls, another year passes and once more we have an opportunity to gather and celebrate the spookiest season in our favorite way. Come on down and enjoy yourselves on the #1 rated talk show in all of Tower Unite!
Come one come all, veterans and newcomers alike and see what wacky antics and mishaps make this yearly tradition a hidden gem amongst the Tower Unite community!
Season 5 Episode 1 is scheduled for Saturday October 2nd 9pm EST
As always if any changes in scheduling arise they will be posted in this thread by yours truly as soon as possible!
Of course the rules as always remain the same.
No over-obnoxiousness, excessive trolling, or derailing the show.
Treat others with respect, no racism, homophobia, starting drama, etc
Audience interaction is encouraged but within reason, applause, cheering and banter is fine but constantly interrupting and getting in the way will lead to warnings and eventual kicking. Just try to read the room.
I'm pretty reasonable, and you really have to put in a lot of effort to get kicked. Of course inevitably a few bad apples always show up every year. Most importantly, stay in good spirits and DON'T BE AFRAID TO HAVE FUN!
Any clips, videos, edits, art, memes, and of course screenshots should be posted to this thread. I love seeing all the different perspectives and if you're lucky your work will be showcased on the show for all to see!
More dates for more shows will be posted as we figure out when they'll be.
If you have questions or comments feel free to ask. Hope to see you all soon. Stay spooky!