Hey all,
It's been a while, but we've updated our Redbubble store to include two new designs: one of Franky the hot dog seller and one of Kalleira from The Stray! We've also edited the Catsack face design to work for masks.
We've also activated some of Redbubble's new merch items such as masks, pins, and backpacks on some other designs.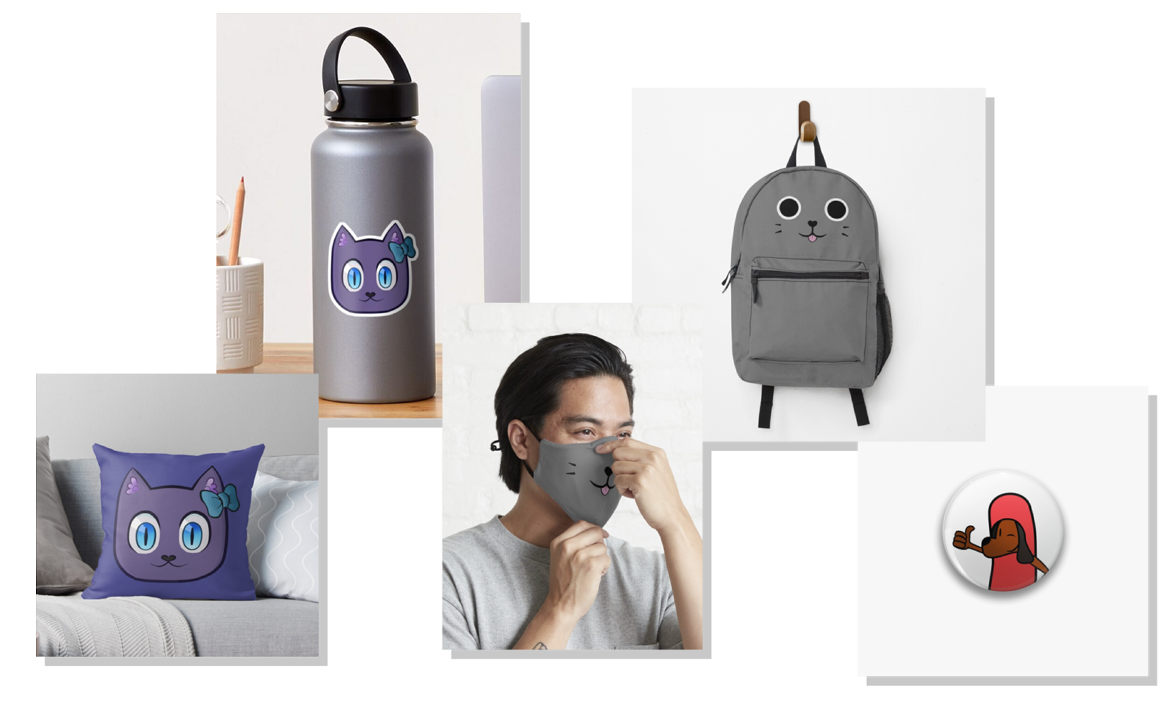 Check them out here!
If you have issues viewing the new designs, try refreshing the shop!
Tips on using Redbubble: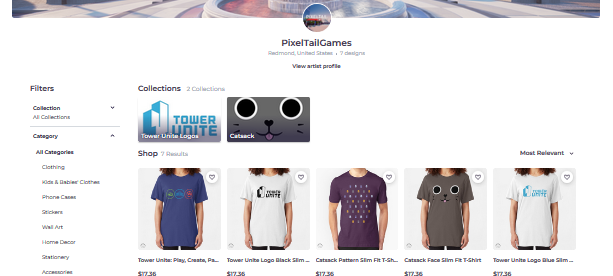 Use the filter to search for the design style you want.

Ex: If you want a hoodie, click "Clothing" then "Sweatshirts & Hoodies."

Click on the available design.

If you like the default design, check the color options in the bottom right of the preview image!

If you want a different design, scroll down the page to the section titled "Also available on"

This section will allow you to search through different designs.
If you buy anything, please let us know your thoughts on it in this thread! We want to listen to you all and make sure you're getting something of quality.
If you need help with your order, RedBubble's help page is found here:
If you want to suggest something for merch, check out our merch suggestion thread: Official Tower Unite Merch Suggestion Thread
Thanks again for your patience, and we are excited to hear your thoughts,
PixelTail Games <3