Hi, there!
I'm a beginner who started using Blender 2.8 from the day before yesterday. I'm sorry I'm using a translator.
I rigged the bones with reference to the official guide to use the model distributed in other games with Tower Unite, but the texture is not reflected when I output it as a dae file. Does anyone know a solution?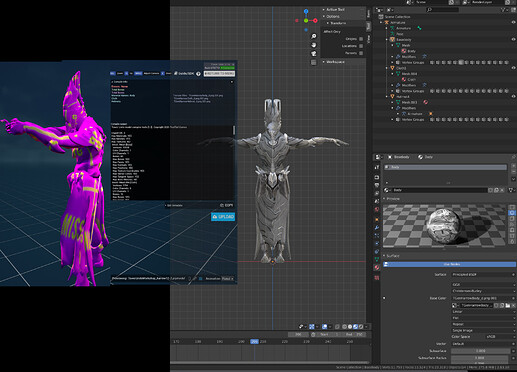 ●This is the distribution location for the model you want to port. After importing the model with fbx, I applied the enclosed texture.
In shading mode, the base color, specular, radiation, and normal map colors have been adapted for each part.
https://www.warframe.com/steamworkshop/help/index.php?page=content-files-and-examples
●This is the video I referred to.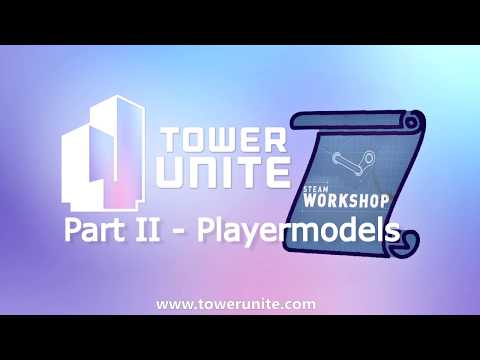 Probably the version is different. I set the texture that applies to the material to tga by referring to the comment, and specified the path of the image file with shading, but it was not reflected.
●Textures are displayed normally on the preview screen of dae files on Mac.
I also referred to guides such as UV development and then dae output, but I don't even know if UV development was necessary because there are only the following options for output.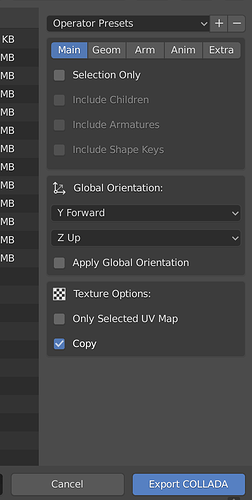 ●And I found a thread on this forum that asked exactly the same question before. I'm not good at English, so I borrowed the title of this thread.
My symptoms are almost the same, but did not know what to do operation for Blender's UI is different.
(Also, I really wish I could do this, but I would like to know in detail how to color textures that are now black and white.)