According to the GMod Tower Reunion webpage, Garry's Mod needs to be opted into the "chromium" beta in order to have access to the working media players in GMod Tower Reunion.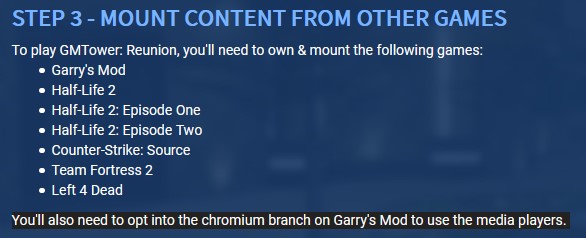 You'll also need to opt into the chromium branch on Garry's Mod to use the media players
HOWEVER, in the Garry's Mod properties menu, the main beta option that says "chromium" says it has been "discontinued", but there is another option that features "chromium" in it's name, called "x86-64 - Chromium + 64-bit binaries"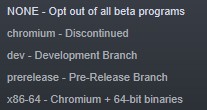 So, which one do I use, if any, in order to use the media players? I'm still very passionate about the GMod Tower Reunion project, even if the server is quite empty at the moment.