GREETINGS. Thought I'd drop in and give you those tasty Minigolf deets.
Although we've technically had Minigolf running since April, @Foohy's started to fine tune physics and whatnot. We'll be laying down the gamemode base code in the next few weeks, as it's the first game world we're working on.
First off, we've finally established some form of workflow for creating the actual courses. Originally back in April we were planning on using tilesets to make courses, but it turns out that'd actually limit us in a variety of ways. So instead, we're creating unified meshes in external modeling programs and then importing it in. That allows us to create extremely complex geometry without hassle.
I spent a day whipping up a bunch of prototype meshes just to see what could be done in UE4:
results went better than i expected.
Good news is courses are going to be sweet, but the bad news is I'll have to redo the courses I made for the original island prototype.
–
Additionally, if you're keeping up to speed on our Trello, you've probably already saw that I've whipped up some new assets for minigolf.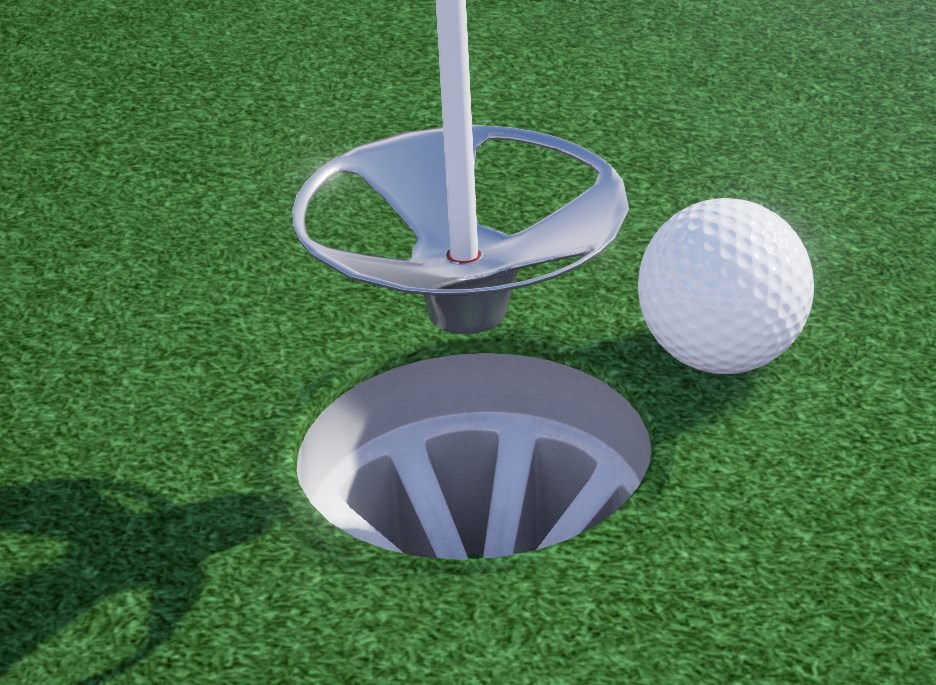 @macdguy already got the flag working too.
We're excited to dive in on this stuff!