Eheheheheh
At least I got something to read

please enjoy.

also don't forget to join the Lord MoonCyborg Masterrace at:

Somebody ring the Trapster?
Kid this ain't nothing, back when the game came to early access you would leave for half a day and have twice as many notifications.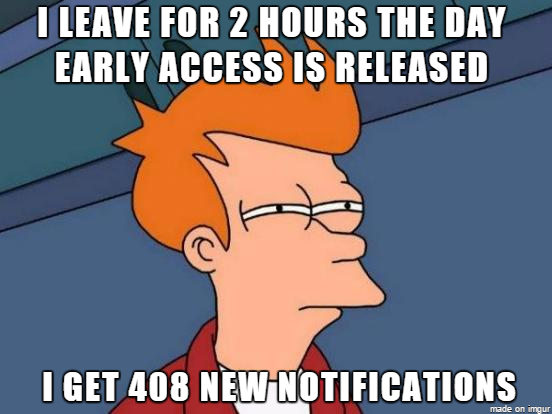 It's funny because it's true.
I spent about a week or so just reading them all.