Hello everyone, and welcome to the Weekly Dev Log for September 5th, 2023, detailing all the changes that have happened since August 28th, 2023. Note: Devs that don't appear in the weekly log are not necessarily away or not doing work, but may be working on things currently not announced or backend work that doesn't need to be detailed.
August 2023 Condo Contest - Results are In

Thanks to everyone who participated in the community vote. There were 229 responses this time, and there were 37 entries to the contest!
As the voting style was adjusted for this Condo Contest to accommodate more winners, there were changes in how prizes were given. To that end, there where multiple winners across 6 different categories ("Favorite Overall", "Best Visuals", "Most Impressive", "Most Cozy", and "Best Variety").
You can view all the condos and all the winners on our forums, with a detailed overview of the entire contest's results.
Click here to view the condo contest results.
Thank you so much to everyone who participated, and congratulations to everyone who made it in the Top 10.
SDNL: New Game World - Beta Release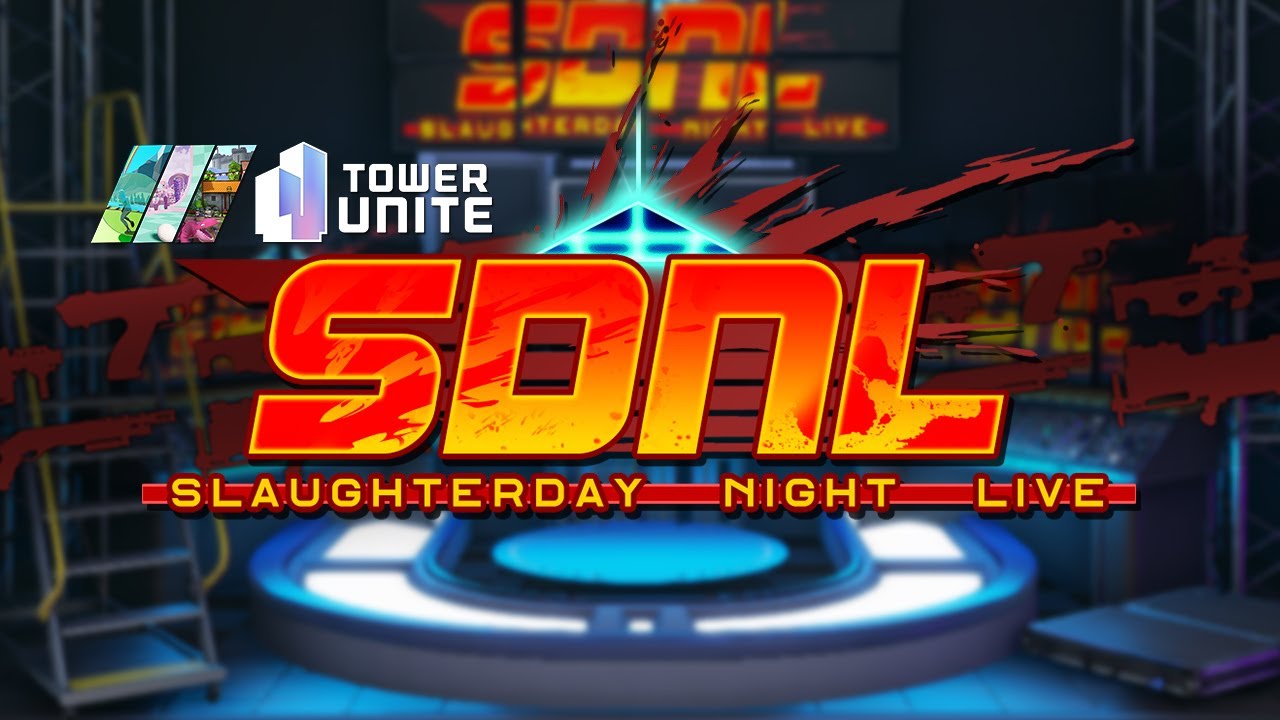 Last week, we released the beta of our new Game World, Slaughterday Night Live, a fast paced arena shooter.
This update was packed with 3 new maps, and a ton of other changes and fixes throughout the entire game.
You can read the entire patch notes here.
SDNL: Development
Since the beta's release, work continues on fixing bugs found during the beta, and continuing the move towards the full release.
@Johanna continued working on the trophies.
@Josh continued working on weapons.
@Lifeless continued working on "Containership", while fixing issues that were found across the various maps.
@macdguy worked on fixing issues found before and after the beta's release.
@Nuclearxpotato continued working on "Skyline".
@Sketchman continued working on various bug fixes.
@Will continued working on music for the SDNL maps.
Miscellany
@Madmijk continued working on condo instruments.
@Wheezwer continued working on concept art.
Wrap It Up
That about covers everything that happened since August 28th, 2023 at PixelTail Games.
---
Join our Discord for development updates and community fun!
https://discord.gg/pixeltail
We love awesome people like you!
Follow our developments on our Trello in near real-time:
https://trello.com/b/6BwRMiPw/tower-unite-roadmap
Take a peek at what's being worked on every week in our weekly dev logs! There's bound to be something interesting every week!
https://forums.pixeltailgames.com/c/devupdates/weekly-dev-logs
Please report bugs & submit suggestions on our forums. We're active everyday & here to help.
For bug reports: https://forums.pixeltailgames.com/c/bug-report/18
For suggestions: https://forums.pixeltailgames.com/c/suggestions/7



<3 PixelTail Games