Hello everyone, and welcome to the Weekly Dev Log for September 11th, 2023, detailing all the changes that have happened since September 5th, 2023. Note: Devs that don't appear in the weekly log are not necessarily away or not doing work, but may be working on things currently not announced or backend work that doesn't need to be detailed.
SDNL: Development
We're continuing to fix issues and make changes based on feedback from the initial SDNL release. We plan on having a hotfix release very soon.
@Johanna worked on getting "Decommission" (SDNL port of the Virus Map, Corrosion) ready for release. She also worked on "Hinderance" to address feedback.
@Lifeless continued working on "Containership", as well as other maps.
@macdguy worked on balancing changes for SDNL (weapons, Dino Battle) as well as fixing bugs. He also worked on Workshop support for SDNL, including the vote map, and download the maps.
@Sketchman worked on achievement icons.
Halloween
Development has started on the Halloween events for 2023.
@Johanna worked on improvements for Dark Voyage, making the time chamber room transitions faster as well as the general speed of the vehicles.
@Joshua started working on Halloween items, finishing a tiara.
@Nuclearxpotato started working on Halloween items.
@Wheezwer started working on concept art.
@Will started working on new music for Dark Voyage.
Halloween 2023 Item: Tiara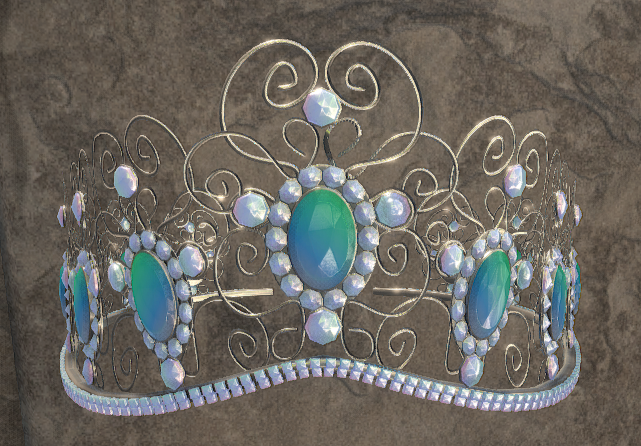 Miscellany
@macdguy worked on fixing issues with uploading Workshop condos.
@Madmijk continued working on condo instruments.
@Sketchman continued working on backend improvements.
Wrap It Up
That about covers everything that happened since September 5th, 2023 at PixelTail Games.
---
Join our Discord for development updates and community fun!
https://discord.gg/pixeltail
We love awesome people like you!
Follow our developments on our Trello in near real-time:
https://trello.com/b/6BwRMiPw/tower-unite-roadmap
Take a peek at what's being worked on every week in our weekly dev logs! There's bound to be something interesting every week!
https://forums.pixeltailgames.com/c/devupdates/weekly-dev-logs
Please report bugs & submit suggestions on our forums. We're active everyday & here to help.
For bug reports: https://forums.pixeltailgames.com/c/bug-report/18
For suggestions: https://forums.pixeltailgames.com/c/suggestions/7



<3 PixelTail Games