Hello everyone, and welcome to the Weekly Dev Log for May 22nd, 2023, detailing all the changes that have happened since May 15th, 2023. Note: Devs that don't appear in the weekly log are not necessarily away or not doing work, but may be working on things currently not announced or backend work that doesn't need to be detailed.
May 2023 Art Contest - Game Worlds
Hey everyone! It's time for another art contest!
This art contest's theme is Game Worlds!
So, make something related to Ball Race, Minigolf, Little Crusaders, Zombie Massacre, Accelerate, and/or Virus!
Entries are allowed until Monday, May 29th, 2023 at 11:59 PM CT.
Be sure to check out the prizes and follow the rules below!
Prizes:
1st Place - 1,000,000 Units
2nd Place - 750,000 Units
3rd Place - 500,000 Units
Prizes may be raised, and we also award participation prizes!
You can read the rules and how to participate here!
SDNL: New Game World
@Johanna finished working on "Frostbite", there's still some additional prop clutter to add, but the map is basically finished. She also started working on an art pass for "Meadows".
@joshua continued working on the new animation rig, as well as some guns.
@Lifeless continued working on "Hinderance".
@macdguy continued working on the HUD and gameplay loop. He also fixed a bunch of small issues with sliding and sprinting, worked on an iron-sight system, and tweaked some melee gameplay.
@Nuclearxpotato continued working on a new map, Disposal, which is based off the Virus map, Corrosion.
@Wheezwer finished working on the graffiti, and worked on some prop art for "Frostbite".
SDNL: HUD and Weapon Select UI WIP
Miscellany
@Caboose700 fixed some bugs with our internal server browser API.
@macdguy worked on re-working the server listing UI to take advantage of our internal server browser (not using Steam's), while also giving it a new coat of paint. He also changed how the "Hide/Unhide" feature in Condo I/O works. Items will now no longer override the current "No Collide" setting, and will block/unblock the "use trace", allowing players to hide buttons behind walls, and then toggle the walls of with I/O to allow use of the button.
@Nuclearxpotato worked on some condo items.
Old/New Server Browser List
Condo I/O: Updated Hide/Unhide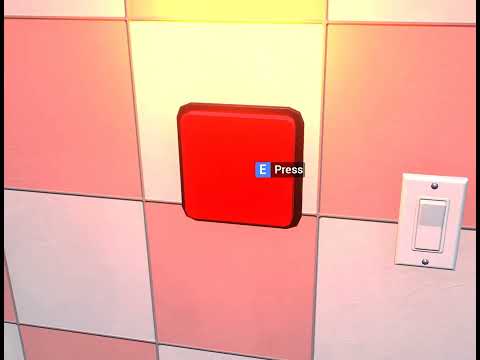 Wrap It Up
That about covers everything that happened since May 15th, 2023 at PixelTail Games.
---
Join our Discord for development updates and community fun!
https://discord.gg/pixeltail
We love awesome people like you!
We're also active on Twitter!
https://twitter.com/PixelTailGames
Follow our developments on our Trello in near real-time:
https://trello.com/b/6BwRMiPw/tower-unite-roadmap
Take a peek at what's being worked on every week in our weekly dev logs! There's bound to be something interesting every week!
https://forums.pixeltailgames.com/c/devupdates/weekly-dev-logs
Please report bugs & submit suggestions on our forums. We're active everyday & here to help.
For bug reports: https://forums.pixeltailgames.com/c/bug-report/18
For suggestions: https://forums.pixeltailgames.com/c/suggestions/7



<3 PixelTail Games