Hello everyone, and welcome to the Weekly Dev Log for May 1st, 2023, detailing all the changes that have happened since April 24th, 2023. Note: Devs that don't appear in the weekly log are not necessarily away or not doing work, but may be working on things currently not announced or backend work that doesn't need to be detailed.
May 2023 Art Contest - Game Worlds
Hey everyone! It's time for another art contest!
This art contest's theme is Game Worlds!
So, make something related to Ball Race, Minigolf, Little Crusaders, Zombie Massacre, Accelerate, and/or Virus!
Entries are allowed until May 25th, 2023 at 11:59PM CT.
Be sure to check out the prizes and follow the rules below!
Prizes:
1st Place - 1,000,000 Units
2nd Place - 750,000 Units
3rd Place - 500,000 Units
Prizes may be raised, and we also award participation prizes!
You can read the rules and how to participate here!
Engine Upgrade from 4.20 to 4.21
We have been working on updating the game to use Unreal Engine 4.21. Progress has been steady and we are hoping to get the upgrade out soon.
SDNL: New Game World
Last week we had a lengthy internal meeting discussing the goals, gameplay, and weapons / maps we want to include in SDNL's first release. We're excited to prepare and share more information soon about SDNL in the coming developer logs. We have officially begun full development of SDNL.
@Johanna continued working on Frostbite. She also conducted art and sound passes on several weapons: Magnum, Pirate Gun, Garand, Laser Saber, etc.
@joshua worked on a new skeletal rig for SDNL.
@macdguy worked on several of SDNL weapons: Laser Saber, Chainsaw, Stealth Box, Magnum (w/ scope), M1 Garand, Katana, Bullpup, and RPG. He also worked on Sliding movement, double jump movement, and dash movement (for Katana).
@Nuclearxpotato started working on a new SDNL map.
@Wheezwer worked on signage for Frostbite.
SDNL: Laser Saber WIP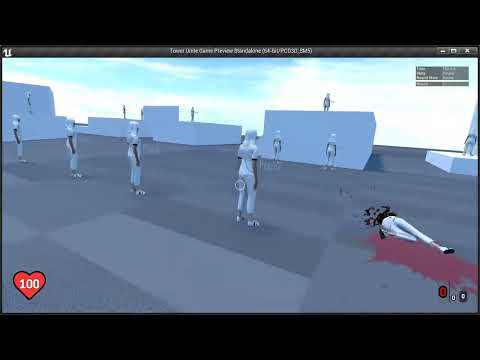 SDNL: Throwable Chainsaw WIP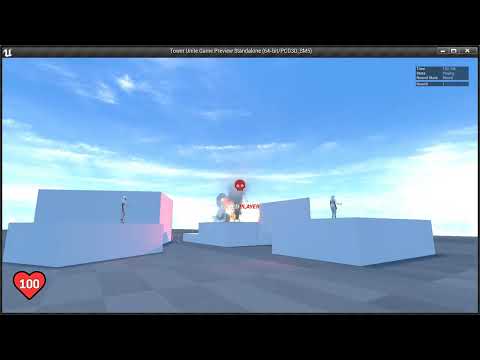 Miscellany
@Lifeless continued working the Ball Race map, "Heavenscape".
@madmijk continued working on MIDI support, working on the item that allows the player to manipulate multiple MIDI instruments at once.
@Nuclearxpotato worked on condo items.
@Sketchman continued working on the engine migration to Unreal Engine 4.21.
@Wheezwer worked on graffiti text for use in maps.
@Will continued working on music for the Ball Race map, Heavenscape.
New Electronic Keyboard Sounds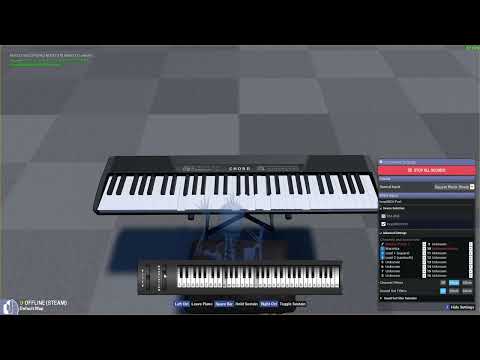 Wrap It Up
That about covers everything that happened since April 24th, 2023 at PixelTail Games.
---
Join our Discord for development updates and community fun!
https://discord.gg/pixeltail
We love awesome people like you!
We're also active on Twitter!
https://twitter.com/PixelTailGames
Follow our developments on our Trello in near real-time:
https://trello.com/b/6BwRMiPw/tower-unite-roadmap
Take a peek at what's being worked on every week in our weekly dev logs! There's bound to be something interesting every week!
https://forums.pixeltailgames.com/c/devupdates/weekly-dev-logs
Please report bugs & submit suggestions on our forums. We're active everyday & here to help.
For bug reports: https://forums.pixeltailgames.com/c/bug-report/18
For suggestions: https://forums.pixeltailgames.com/c/suggestions/7



<3 PixelTail Games