Weekly Dev Log for July 13th, 2018
Hello everyone, and welcome to the Weekly Dev Log for the week of July 13th, 2018. If you haven't heard, we've recently retired our old Daily Dev Log in favor of the Weekly Dev Log, which will allow us to give a broader picture and explain things in plain English, while also including some photos from development. Without further ado, let's get started.
Weekly Dev Log Time Change
Starting on July 19th, 2018 through late August / early September, @Caboose700 will be on hiatus from the team. During this time, he will be moving across the country and on vacation.
In the interim, @Lifeless has volunteered to take over creating these Weekly Dev Log. Due to this, the Weekly Dev Logs, which normally are released on Friday Nights, will be released on Mondays. The next Weekly Dev Log will be on July 23rd, 2018.
Summer Update (0.5.2.0)
The main focus this week was working on the Summer Update, which we aim to release in the next couple weeks. The Summer Update contains the return of the Shared Plaza Players and Minigames, as well as some new features such as Global Chat, which will allow players to chat with everyone regardless of if their in a Plaza, Condo, or Gameworld, and a yet to be announced feature.
Global Chat
The team has been focused on finishing Global Chat to get it ready for release. This week the system has been mostly operational, allowing us to start testing the system.
The main Chatbox UI has gotten some needed upgrades, containing events for when chat text changes, chat locations (to show if a player is in a Condo, Gameworld, or Plaza), and support for blocking players. Spam protection was also added, as well as sounds, which will play if a new message is received. On the server side, we've been focused on overhauling the technology to make it more reliable and stable than it once was.


Global Chat: First Test Conversation
Minigames / Characters
This week also marked the return of the Minigames and Character Events, which were first introduced during our very first Minigame / Character test back in October.
@macdguy created three new minigames this week, Fruit Frenzy, Balloon Shoot, and Target Practice. He also started working on the Summer Characters which will give out summer related items.
Smooth Dirt
A minor feature in the Summer Update is a change to Smooth Dirt so that the main grass floor can now have its materials changed, and it is canvas-able.
Minigolf
Kingdom & Sweet Tooth Fixes
@Johanna has been working hard on creating some bug fixes to address some map issues on Kingdom and Sweet Tooth. The full list of changes can be found on the Trello Card here.
Garden Overhaul
@Madmijk has been working on overhauling Garden this week. Garden suffers currently from some lighting artifacts as a result of UVs and large walls that are hidden mostly underground. The goal of his overhaul is to optimize the models of the various courses, and touch up some of the models themselves, mainly by removing redundant vertices. Once this is done, the models can be optimized for visibility and then the UVs can be remade. He's currently done with Holes 1-12.
Weapon Progress
Matchlock Tanegashima
Chris continued working on the Matchlock Tanegashima this week, finishing the final normals and currently working on the base textures.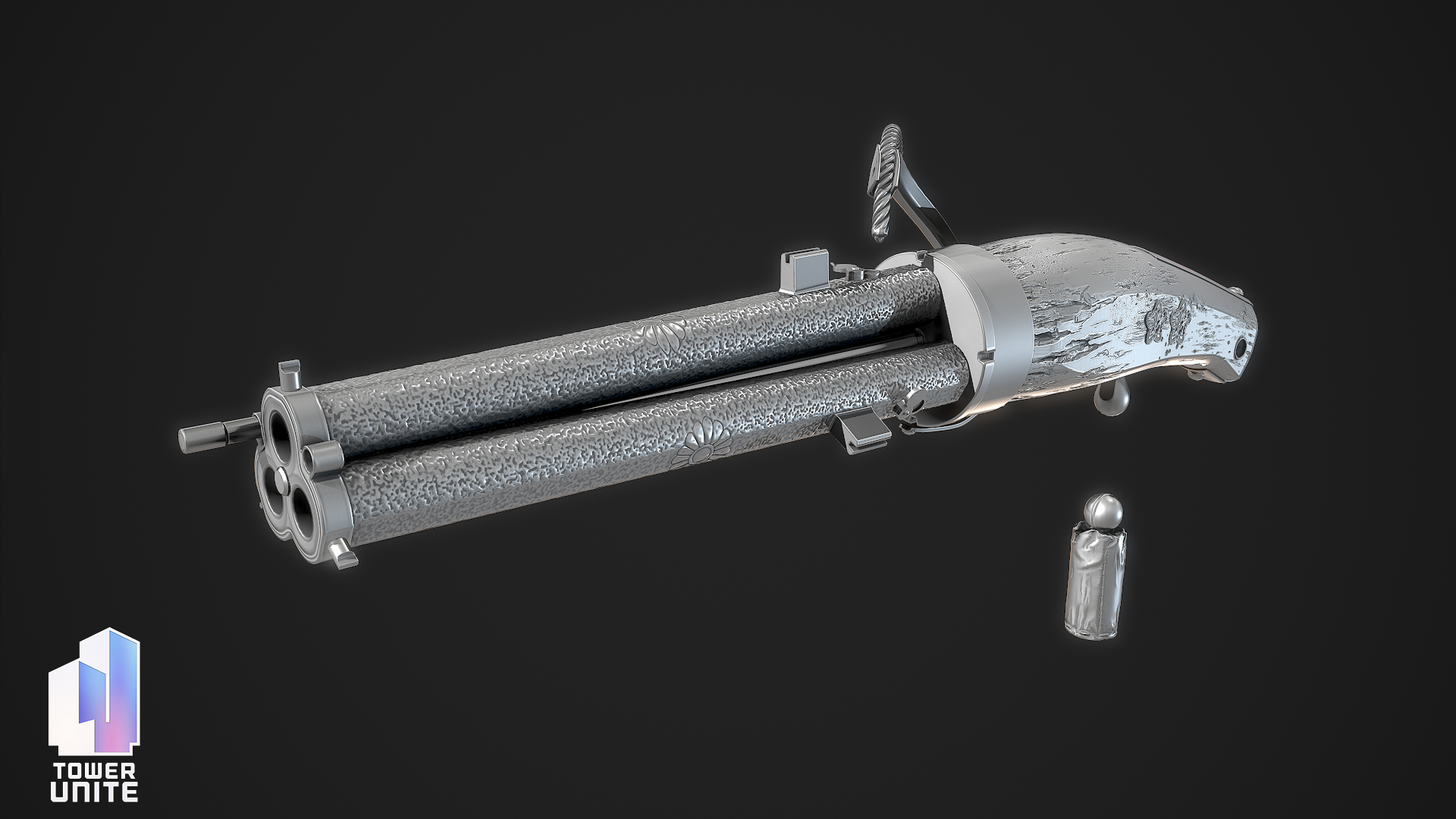 Matchlock Tanegashima: Front View WIP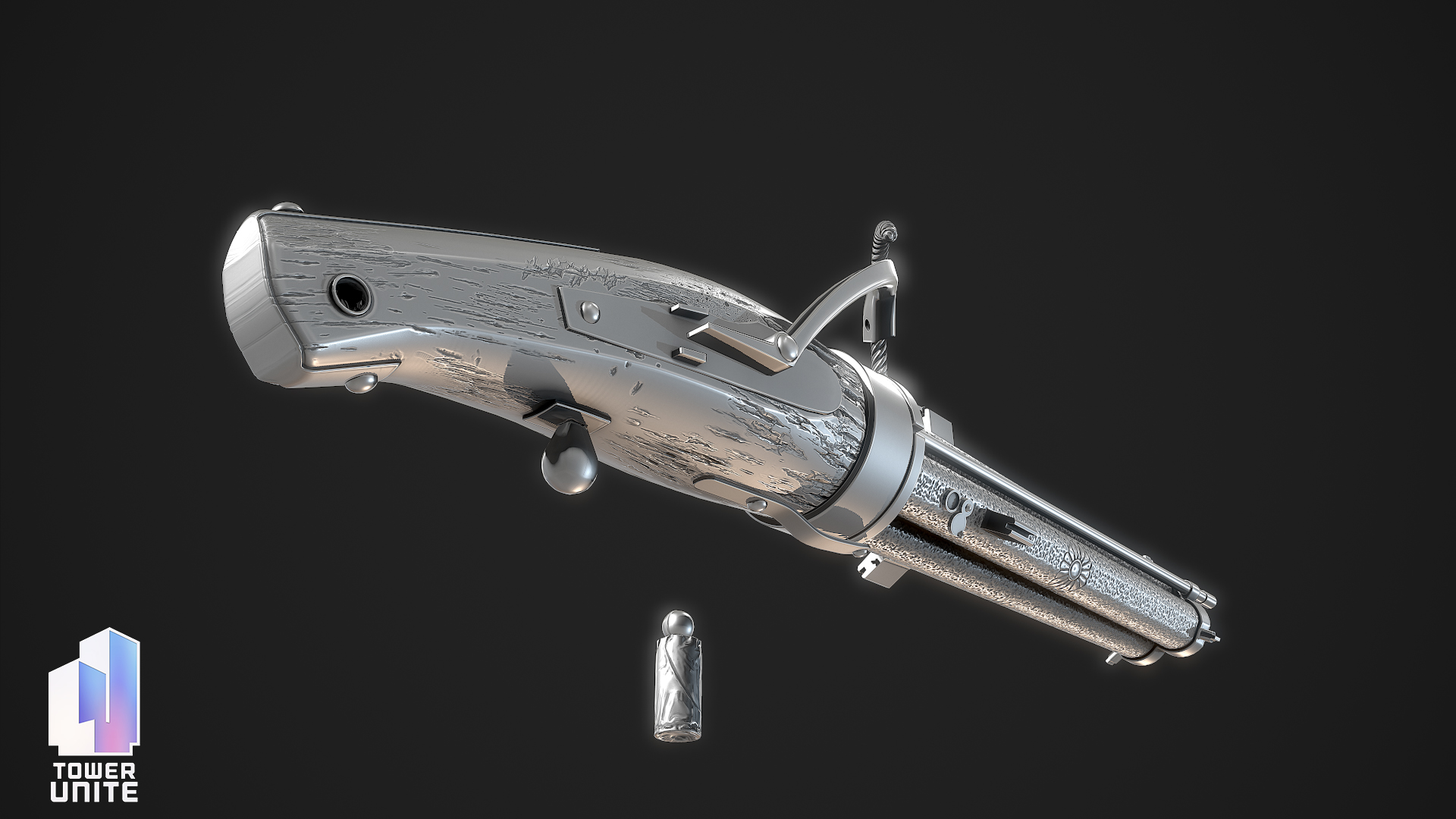 Matchlock Tanegashima: Back / Bottom View WIP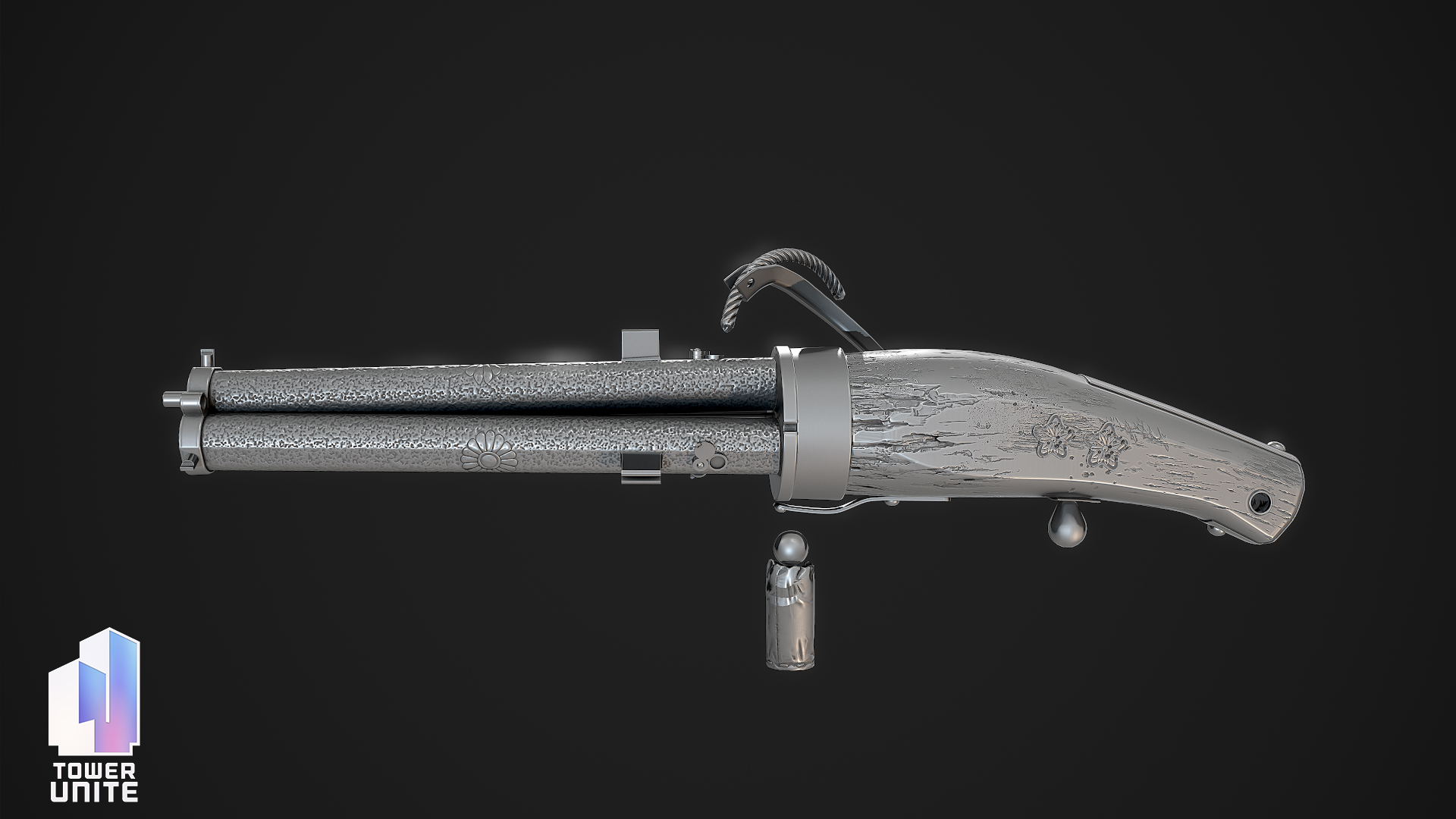 Matchlock Tanegashima: Side View WIP
Auto Rifle & Flak Gun Animations + Sound
@Will has been working this week on creating sounds to play during the reload animations for the Auto Rifle and the Flak Gun.

Weapon Reload Animations and Sound: Auto Rifle WIP

Weapon Reload Animations and Sound: Flak Gun WIP
Katana, Chainsaw, Fishing Rod, M1 Garand
Alex continued working on the animations for the Katana and Chainsaw, while @krionikal continued working on the animations for the Fishing Rod and the M1 Garand.
Upcoming Items
@JJosh continued working on new items for Tower. This week he worked on a Coconut Head, Watermelon Head and Cycling Glasses.
Wrap It Up
That about covers everything that happened this week at PixelTail Games. See you all next time!