Weekly Dev Log for January 27th, 2020
Hello everyone, and welcome to the Weekly Dev Log for January 27th, 2020, detailing all the changes that have happened since January 21st, 2020. Note: Devs that don't appear in the weekly log are not necessarily away or not doing work, but may be working on things currently not announced or backend work that doesn't need to be detailed.
Unreal Engine 4.19 Migration
We've begun the final stages of the migration of Tower Unite from Unreal Engine 4.18 to Unreal Engine 4.19. This engine migration allows us to take advantage of the major networking improvements that Epic Games made to Unreal Engine for use in Fortnite, among other things. You can view our current progress with the engine migration here.
Once this engine migration is complete, and initial testing is completed, we'll be releasing the 4.19 version of Tower Unite to the public as an update to look for more subtle things that may have broken during the migration. Once all the kinks are worked out, our next major update after the 4.19 migration will be Arcade Phase 1.
Arcade Progress
@macdguy worked on finishing up the gameplay for "Lonely Gun 30XX", while also adding the top screen component and implementing the music created by @Will. He also added an animated hoop net to "Super Hoopers", while also preparing arcade items for implementation.
@macdguy and @Caboose700 finished creating achievements, stats, and leaderboards and uploaded them to Steam.
@Madmijk continued working on "Captain Calypso's Planetary Piano", while also adding logic to the Modern Disco Ball item.
@Sketchman started working on arcade achievement icons.
@Will continued worked on music and sounds for the arcade.
@Wheezwer finished up the upgraded "Wheely Rigged" art, and started working on art for another machine.
Lonely Gun 30XX Gameplay w/ Music WIP
Super Hoopers Animated Hoop Net
Modern Disco Ball Arcade Item
Minigolf: Waterhole
@Johanna began a polishing pass on the Minigolf map, Waterhole.
Minigolf: Waterhole Polishing Pass WIP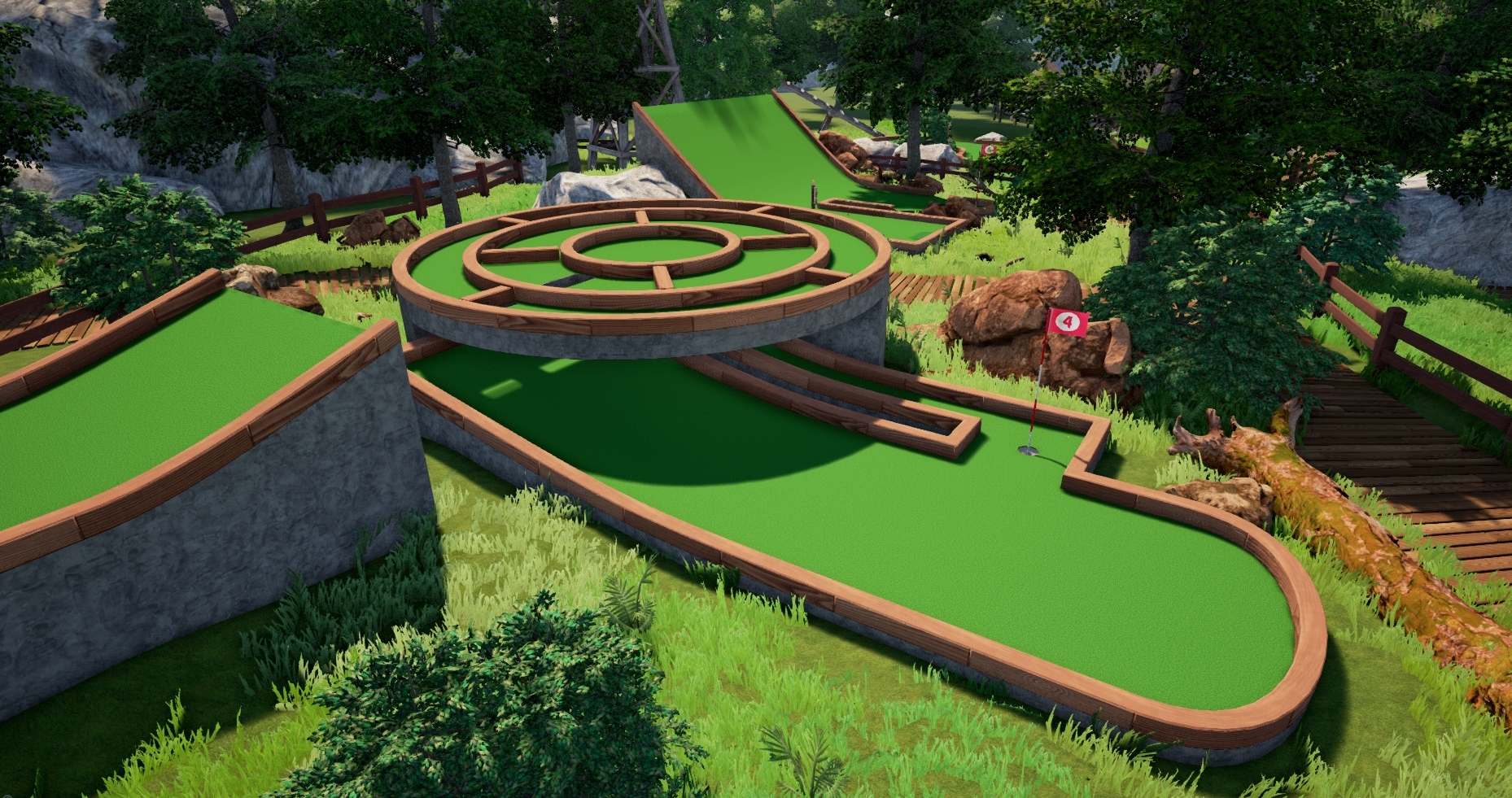 Minigolf: Sandbar
@Johanna began working on a HD Remaster of the Minigolf map, Sandbar from GMod Tower.
Minigolf: Sandbar WIP
Cooking
@JJosh continued working on items for Cooking, including Sushi, Pies, Steak, and Juice.
Cooking Items WIP
Updated Steam Guide
@ThisIsntNath updated our official guide on Steam. You can check it out here.
Miscellany
@Caboose700 worked on getting the new server infrastructure for the Plaza servers online.
@Lifeless continued working on the new gameworlds ports.
@Sketchman and @macdguy worked on upgrading the engine to Unreal Engine 4.19.
@Wheezwer continued working on designs for merch.
Wrap It Up
That about covers everything that happened since January 21st, 2020 at PixelTail Games.