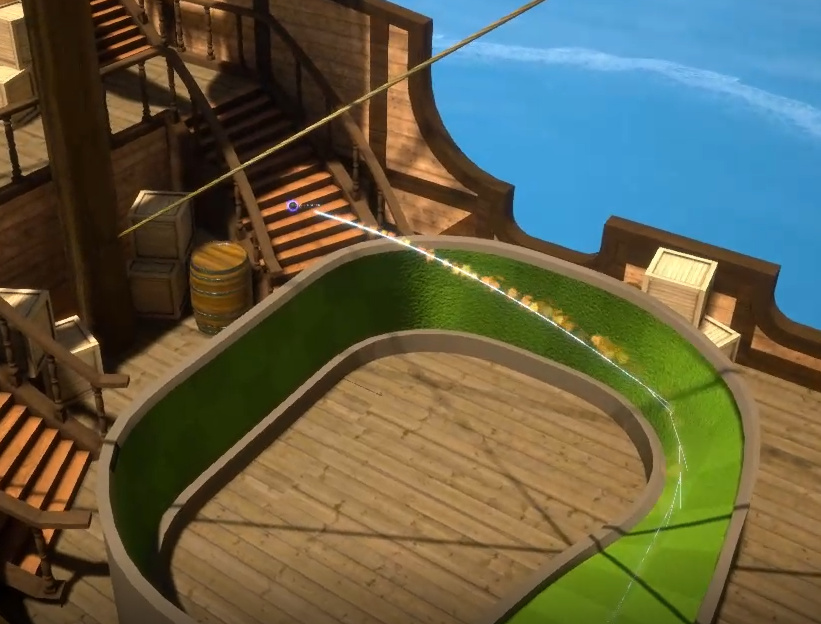 This hole is often buggy during this section after the first cannon.
Often, instead of the ball going into the second cannon, it either:
Stops somewhere along the path (usually just shy of the cannon but also along other walls)
Flies off the path and getting an OOB like the image seen above. (Worse if you have a low FPS)
You can probably replicate the OOB if you manually set the FPS to 24.