Ticket Bucket
Many of us who have been to arcade have seen or used a bucket to keep our tickets in (Pic #1 below). So why not have one in game?
Pros: More recognizable, smaller than a bag
Potential cons: May tend to be held higher in hand and obstruct view like other hand holdable items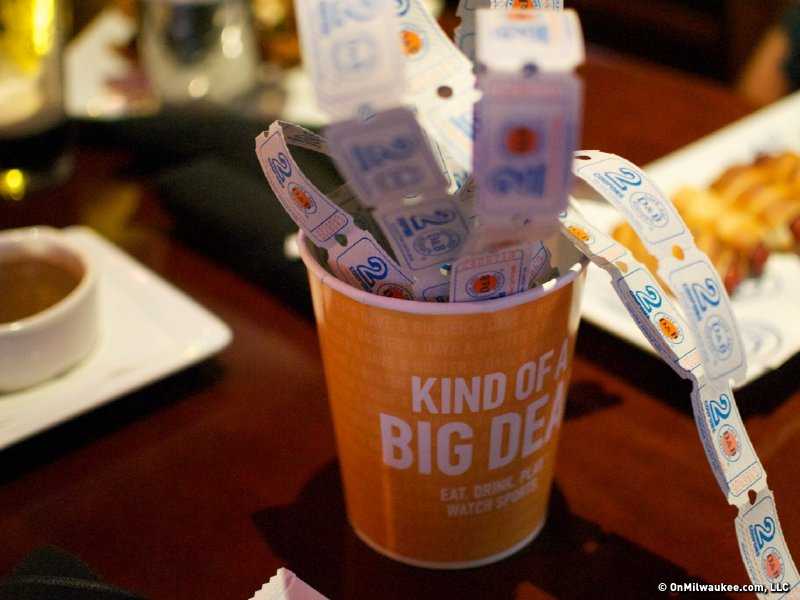 Ticket Bag
With winning thousands of tickets for a longer stay in the Arcade, a small bucket might not be enough, so how about a bag? (Pic #2 below)
Pros: Fits more tickets, less likely to block player's first person view since bag hangs down from hand
Potential cons: Not as visible from first person view, risks obstructing some of other player's view on 2 player games.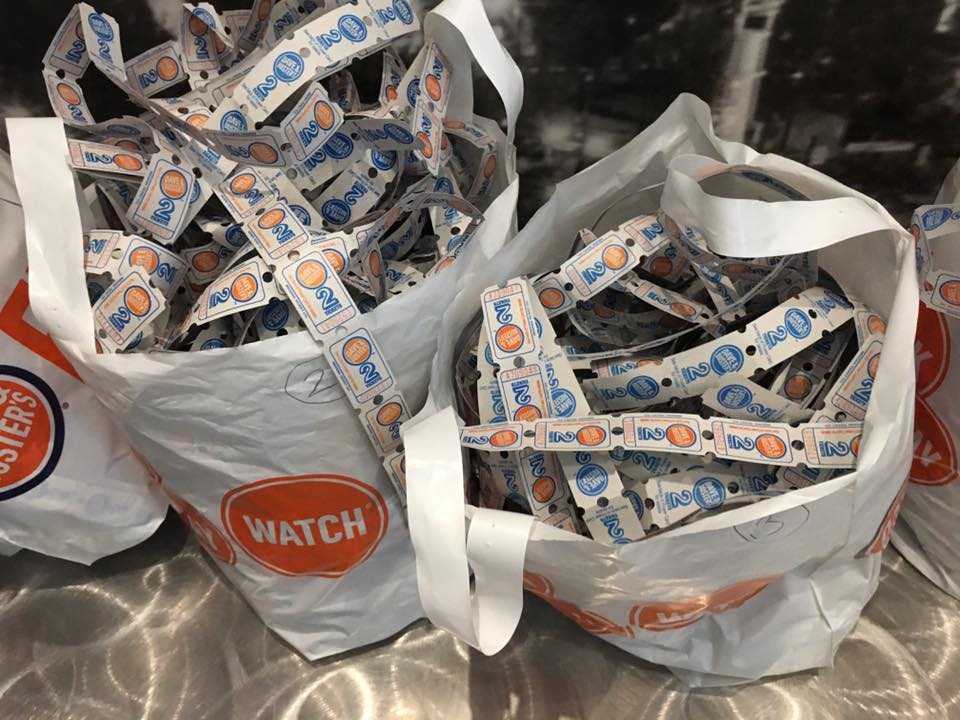 Ticket Backpack
Grinding like Tony Hawk to buy a rideable scooter or something pricey? Get a ticket bag! (Think Shamrock Backpack, but replace shamrock with tickets and reskin outside)
Pros: Bigger than handheld bucket or bag, does not block player's view
Potential cons: Not visible from player's first person view, risks obstructing some of other player's view on 2 player games.
Most to least wanted item capability:
Equippable - Gradually with tickets based on number of tickets in hand
Equippable - Appears full of tickets if player has any tickets in hand, otherwise its empty
Equippable - Has a static amount of tickets
Non-equippable item or trophy, filled with fake tickets to show off at condo.
Look/skin of item
Regardless of its form, the item's texture could just be a fitted version of the arcade logo or something like that - I'm not recommending anything terribly fancy.
Assumptions:
Arcade milestones are already picked by devs (in 0.9.0.2?) via placeholders, so I figure there isnt room for a new one (and its megathread hasnt been active in many months).
Unless the Bucket/Bag/Backpack is a milestone, then the bucket will have to be a purchaseable item.
If only arcade related items can be acquired from the arcade, then players will have to pay tickets to buy the Bucket/Bag/Backpack as a prize.