Happy ThUrsday friends. We've got some fixes and a new Minigolf map for you!
##New Minigolf Map: Treasure Cove!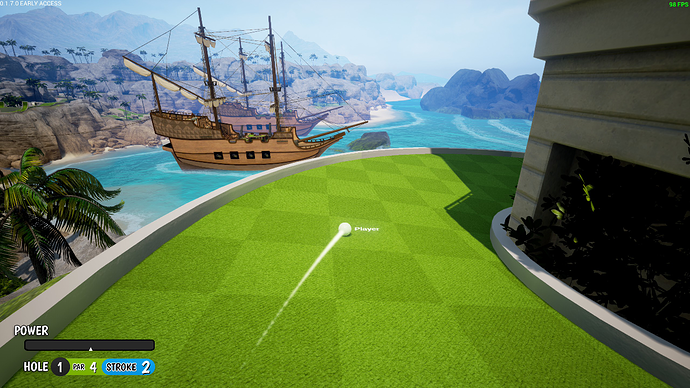 A fun mix of easy and challenging courses that sends you on the Minigolf adventure of a lifetime. Enjoy the view!
Changes
New Minigolf map: Treasure Cove
Suite now has day/night and wallpaper/floor editing support
Lobby/Condo player ragdolls now apply physical force in the direction you were running. You can now toss your ragdoll around like crazy
We've revamped the House condo floorplan by combining some of the rooms. This creates a more open area and allows for flexibility when creating in the space.
Improved the animations when a player looks and turns.
Lobby/Condo only: You can now zoom in/out and rotate your camera while you ragdoll
Lobby/Condo only: You can now instantly respawn by clicking or jumping while ragdolled
Removed guide "ghost" stove from both Suite and House. Now the kitchen counters have ends so you can put anything in the stove area
Added a total players online label on the main menu
Bug Fixes
Your player will no longer rotate while you are viewing yourself
Fixed Summit music not working with the music volume slider
Fixed anti-macro popup freezing input if you had chat open when it popped up
Fixed some anti-macro bugs
Fixed a bug where Typing Derby would sometimes not reset your camera back
Fixed Ball Race spectating not always following players
Fixed collision in upper area of Suite
Fixed some minor visual issues with House
Fixed missing collision for fireplace in House
Fixed missing collision for satellites in House
You can follow our current developments on our Trello:
https://trello.com/b/6BwRMiPw/tower-unite-roadmap
You can report bugs on our forums:
http://forums.pixeltailgames.com/c/bug-report
Or you may also report bugs on our Steam community, but please expect slower response time.