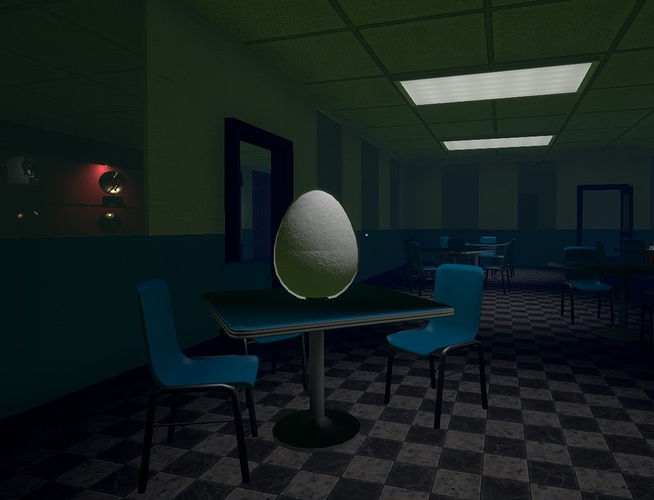 The Egg has been here since the beginning. Before there was Tower Unite, there was The Egg. Despite my years of study on The Egg, I have many questions.
Is it supposed to have inverted normals? It gives it a strange, halo-esque effect that not many Eggs have.
It has a modeled interior… why?
There is a UV seam that runs perfectly across the center of The Egg, almost like a prize egg. Is it intended to open at some point? And if so, what homunculus will be brought onto this earth?