I got the model to load into the game though when I try to upload it it says it failed and shows this screen.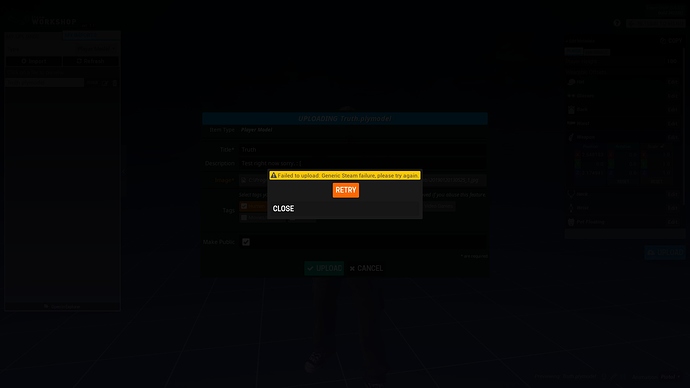 Then when I press the retry button it says it uploaded and shows a workshop page. Now I press download from the workshop to use it, but it will never download. I then checked the space on the workshop and it shows 0B so I guess it never even uploaded.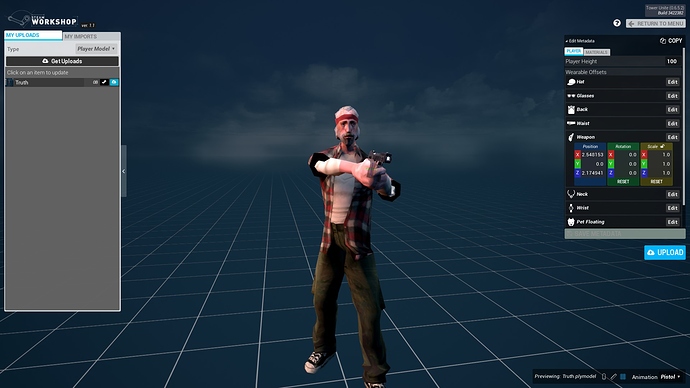 Thank you for your time.