New to the Condo: Item Finder!
Tired of losing track of your items? Well, look no further, as we've added a new item finder to the condo management menu. Just hold C while in your condo, click "Find Items," and the menu will display. You'll see a list of all the items that are currently placed down in your condo. Hover over them in the list to visually see the item or stash it back into your main inventory. Finally, never lose those pesky beach balls.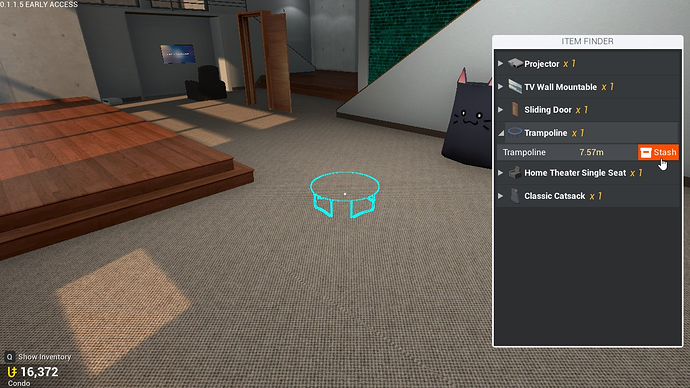 Changes:
Item tooltips now appear below the inventory UI as we noticed they get in the way of finding specific item icons and that's just terrible
Made Lobby 1 plate inventory icon a little bit better
Fixes:
Fixed Lobby 1 trophy being really dark
Fixed a bug where you could pick up items that are in the trash state (empty pizza boxes, etc.)
Fixed inventory items (and pets) teleporting to the entrance of the Condo wrongly
Fixed a bug where the inventory would instantly close if the key binding was changed in the DefaultInput.ini
Reduced water splash sound effect volume
Fixed a bug where if you were noclipping and hit a ceiling fan or trampoline, you would fall forever
Please note that servers do not need to be updated for this patch.
You can follow our current developments on our Trello:
https://trello.com/b/6BwRMiPw/tower-unite-roadmap
Thanks again for being patient with us while we got this sorted out. We love you.