I'd love to see a door in this style. I already have so many ideas for what this could be used for.
Here's a random picture I found on Google to show exactly what I mean: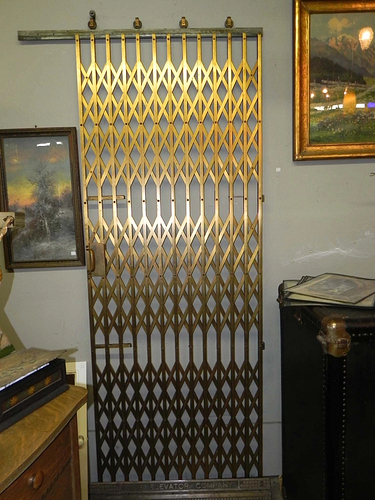 This could be a 3D model or just a simple texture slapped onto a sliding door.