this was kind of a trend for me on an old forum i moderated, so I'll do it again!
from most recent, to oldest, here's art i've done in 2019 (only the 'finished' images, or ones im proud of though haha)
i'm going to leave a LOT out because this post got too long too quick, but if you're interested in a commission or just would like to see something, I have a lot more in my folder.
done as of today! i'm getting a 3d model of this oc, so i wanted to draw her. i'm going to use a transparent version of this for a room in one of my condos.
a commission of a baker snake-man with a lisp. he's calling his assistant to grab his baguette that he beats people with. 0 background was requested for this image
a satyr oc for a roleplay server. she sells things you can smoke!
a commission for a scary robot man with talon-like feet.
my own snake-man bard, playing a qanun
a t-shirt design for my mom
an icon/character design for my boyfriend.
a kobold necromancer character of mine!
a commission for a dragonborn lady (super buff!) impressing another woman while smithing.
a glowy jerboa oc of mine
commission for a gnome bard with a triangle
my end of an art trade with
@MaskedKatz
!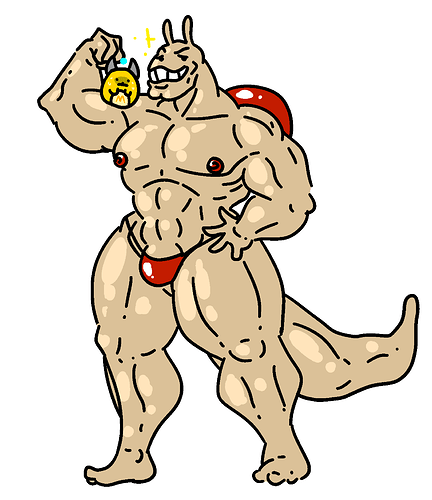 terrifying birthday snaily for @DENMarkus !

an animated bat-girl! had a ton of fun making this

a cat dude who just came out of hot topic

blorp graffiti as requested by mister

@Drrabbit

himself

commission for a reference pose of this robot oc.

a risque demon girl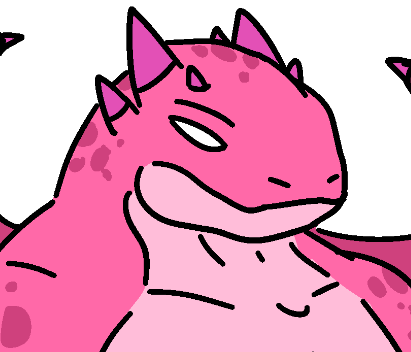 uh, we'll just skip this one…
and then we'll skip the rest of the year because this post is WAY too big, but just pretend there's a lot of art down here also.
thanks for taking the time to peep around my post!