Check out some of the stuff we've been making in April 2020, explained in 2 minutes.
You're great as always, thanks for Monthly Dev Breakdown.

Oh yes, I can't wait to try Accelerate and new Laser Tag battlefield.
Man accelerate looks very good
Congratulations your now official on a monthly breakdown video
I have also made it fellas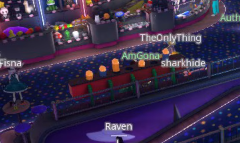 This topic was automatically closed after 7 days. New replies are no longer allowed.