It should be "nearby" instead of "near by" under the doctor part of the selection screen.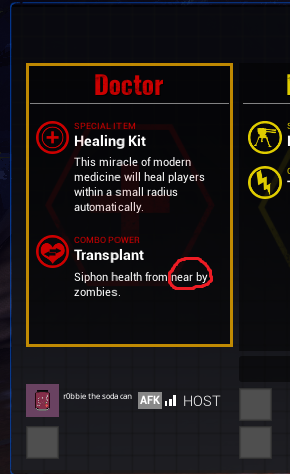 Some more extremely nitpicky feedback: the "some" under the home-made turret skill should be removed for clarity because the blade trap description starts in a similar manner and it just sounds out of place.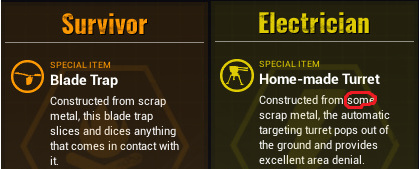 The A.L.P.S description should start with "The" because it's introducing a proper noun/acronym.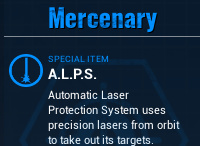 After the comma, it should say "this automatic targeting turret" because it's not a proper noun and the rest of the basic nouns in the class descriptions use "this" to refer to them.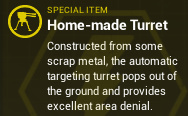 Sincerely,
Somebody who has spent way too much time proofreading papers.