wheel
of god fucking damnit
I think you may have spun that wheel 2 many times…
2.222.222
Let's see multiply that with 15 and you got:
33.333.330 units.
How the hell can the jackpot become that higyh, did the devs reduce the winning chances for the wom again?
They never changed it, it has always been as likely to give you the jackpot as you seeing an angel coming down to earth or something.
I know, right?!!!
Even the ceiling is flabbergasted at how low the odds are to get it!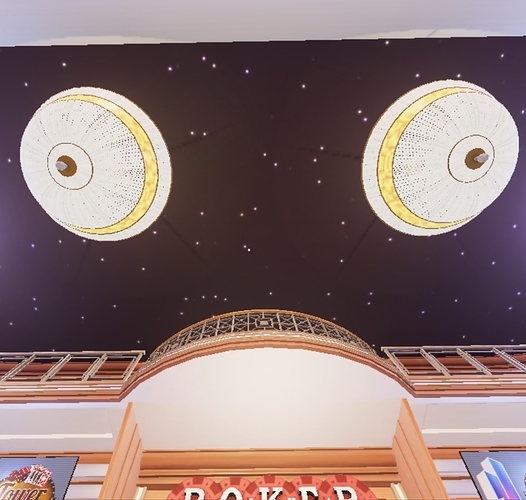 This thing has been looking at me like that since the beginning…
Also, I gotta ask… What would be displayed on the credit counter if the amount ever goes over 9.999.999 ?
I don't know what the developers did to prevent something like this, but if they didn't do anything, the number would eventually overflow to a value depending on how many bytes they use to store the number and whether or not it's signed. I would guess the counter would fail to display the most significant number(s) if the value gets above that limit.
It would be interesting to try to obtain a negative amount of Units if the value is uncapped and signed, though.