Upon leaving and rejoining condo, Canvas pictures seem to slightly move out of place. I left the left arrow canvas untouched, and fixed their positions on the right side to show how much they are getting shifted. It can also be seen on the coin door. (it should be centered to the black part horizontally.)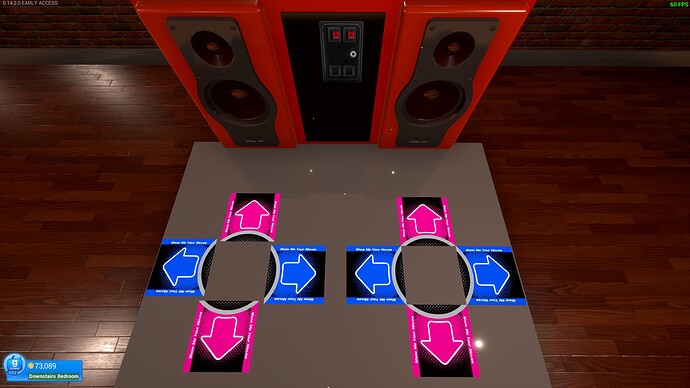 Hiding map objects and turning off light leaves their shadows behind. (Boosted brightness and contrast in 1 screenshot to more easily see the shadows being cast.)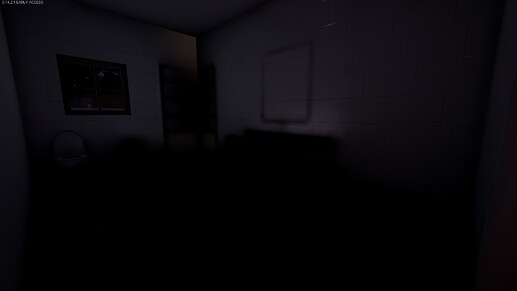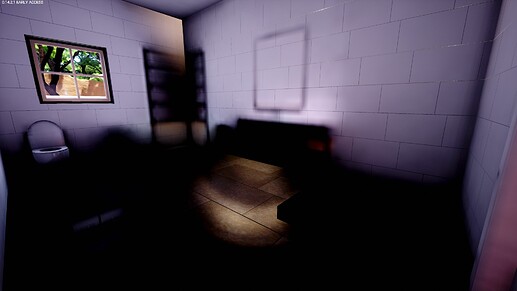 The shadows do not appear if the light is on.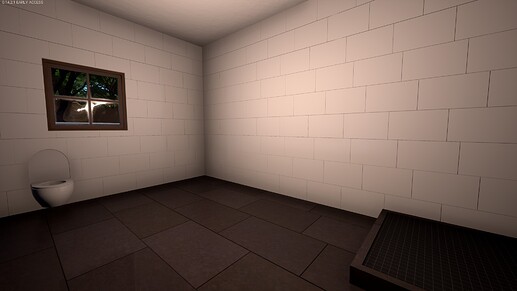 Built-in double doors do not stay hidden.
Steps to Reproduce
Open one of the double doors and press the green button inside the door frame to hide them. Quit to Title Screen/Main Menu and reload the condo.
What I expected to happen
The double doors to remain hidden.
What happened
The double doors go back to their default state.
---
Notes / Media
When hidden, the double doors still make sounds as if they are being closed.
I should specify that this applies to all Dynamic lighting, including those placed by players.
The doorways connecting the Kitchen/Diner, Reception Room, and Foyer do not align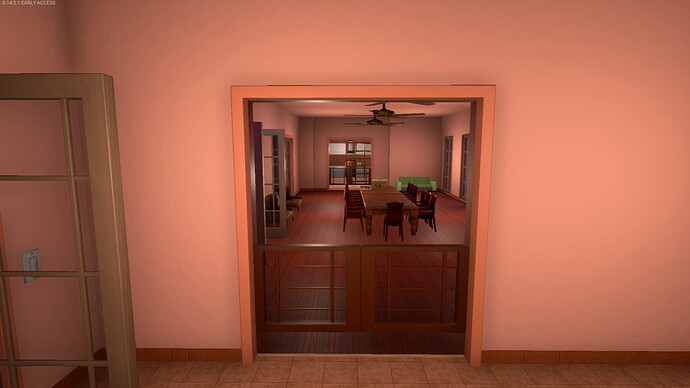 The 'saloon doors' I've placed in the vacant doorways are offset by 5.522583 map units on the Y axis.
The unintended consequences of collision being removed from this trim means its no longer possible to change its material or colour, nor snap objects to it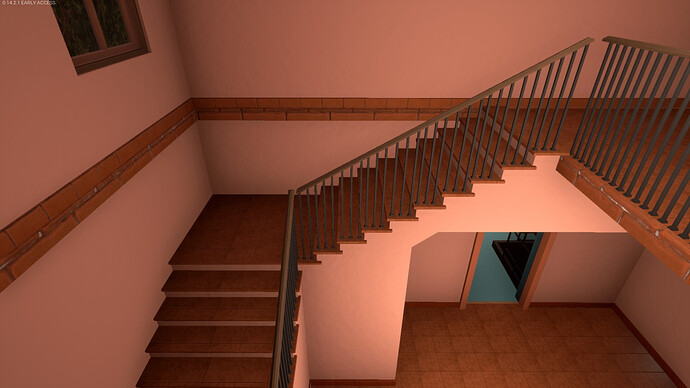 doors dont stay automatic
Steps to Reproduce
1 - make door automatic
2 - rejoin
What I expected to happen
to stay automatic
What happened
doors become manual every time u rejoin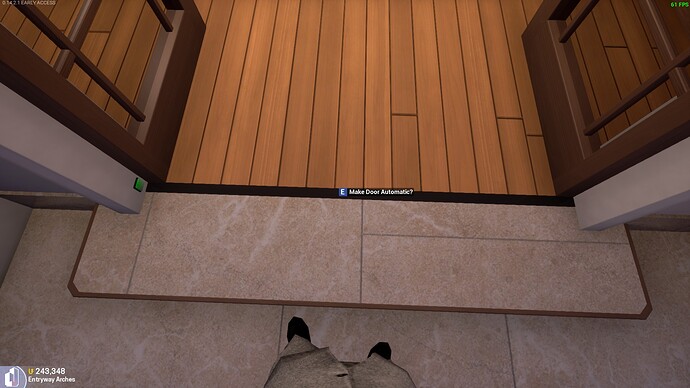 beach ball and inflatable boat sink in the lake and ocean
Steps to Reproduce
1 - put beach ball or inflatable boat in the lake or ocean
2 - watch it sink
What I expected to happen
beach ball or inflatable boat to float in lake or ocean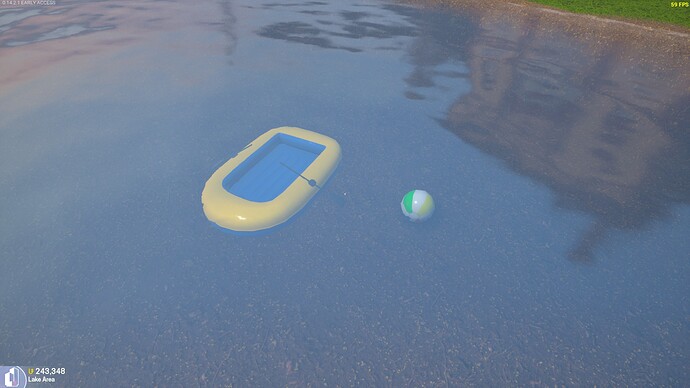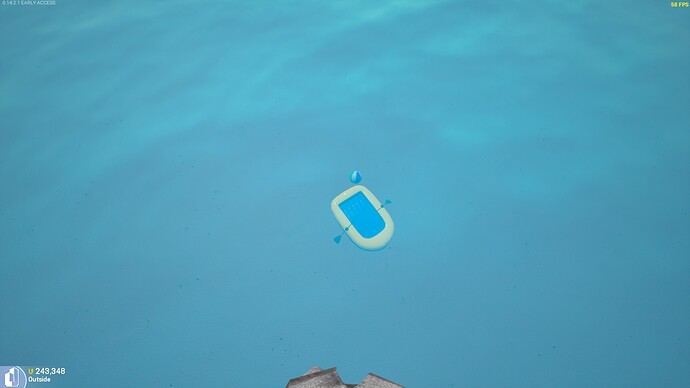 Unlike other Condos, Villa's distant facade stuff has collision.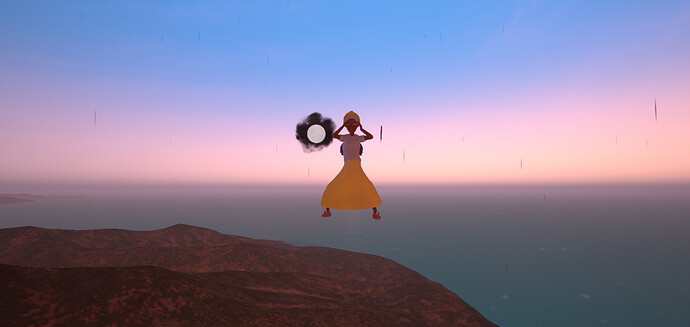 Note how Great Grandma is floating miles above the mountain.
Collision should be removed from these so player can build inside or on them. Thankfully there's still spots to build contained detached areas beneath the ocean, but the mountains' collision somewhat limits what open-sky scenes you can build.
All my doors of the Villa are resetting after disconnecting from it! I hide some of them always and they are coming back every connect!
Somehow I didn't notice this before: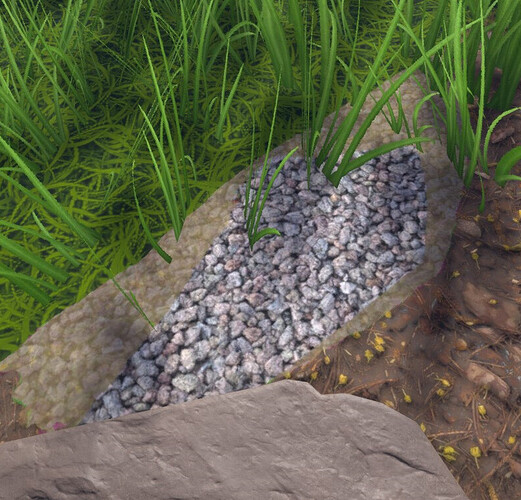 At the Eastern border of the island is a random patch of stock photo pebbles

There's multiple smaller patches of this along the edge, but this is the largest I found.
It's located in this area.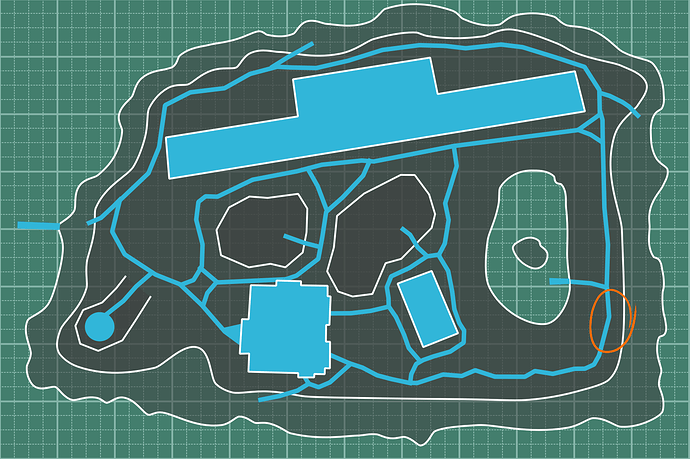 Okay, this is a pretty bad one.
You can't open workshop condos made in Courtyard VIlla. Like, at all. Whenever you click on such condo in the workshop manager, in the preview it shows either the default condo map or the last condo map displayed when choosing an item using any condo map besides Courtyard Villa.
And the displayed map is what will load when you hit load button, with all the furniture floating in the air awkwardly. Scary!
I have a sweet Courtyard Villa workshop map I'd like to explore once this bug is cleared. Hope it gets fixed soon!


Already fixed in the next patch
Hooray!