In 5 seconds, try to find the inventory menu button in the main menu: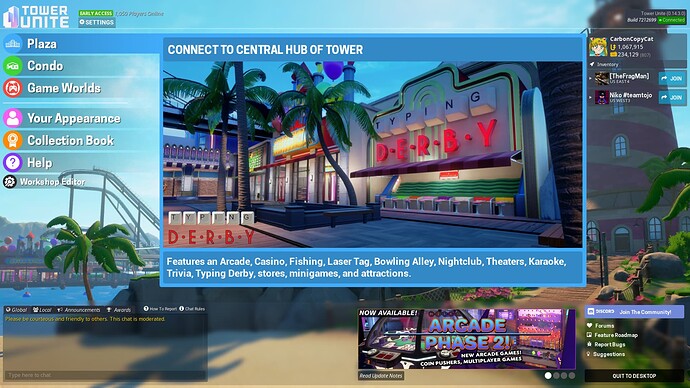 Click for the answer:
---
You'd think the button to view your inventory would be located next to the "Appearance" or "Collection Book" buttons, as they both have to do with your in-game items.
However, the Inventory button is actually located all the way on the other side of the screen, tucked in a tiny box under your player's unit/ticket count, in thin type text, smaller than "EARLY ACCESS" banner located in the upper left. Furthermore, although the icon does have a darker background to help distinguish it from the friends menu, the contrast simply isn't enough, this small amount of contrast is completely negated once a dark object appears in the background.
Just move it to the left side under the "Collection Book" button, please.