I got so bored during quarantine that I decided to log the next 100 rare item fish I caught. I threw the results into a few pie charts. Here's what it looks like.
Should I do one of these for normal, non-item fish as well?
Note: These statistics do not reflect Tower's actual in-game probability. This is a ballpark estimate at best.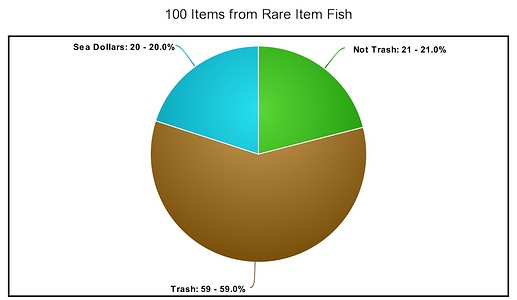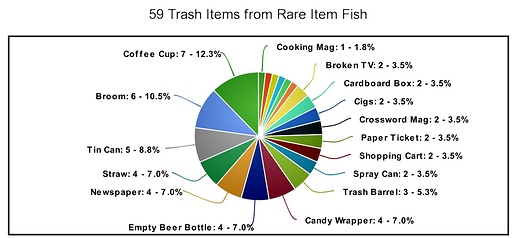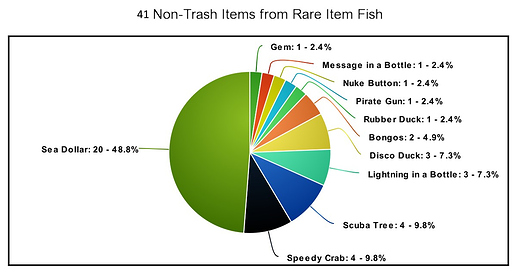 (Fixed typo in final image)