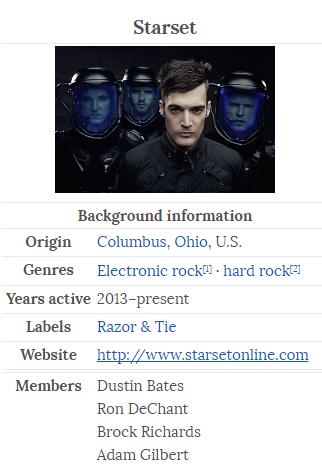 Those are few songs i like, Hope you find them interesting as much as i did

Nice! Never heard of em but i love electronic rock and quick look at their wiki the bands that inspired them are right up my alley. Def hear the Breaking Benjamin inspiration.
Can certainly agree that they make great music

Their newest album was also very good in my opinion

Just wanted to come back here and let you know I've since then grown to LOVE Starset, and since introducing them to me I have seen them live 3 times now! First up in Belvidere, IL, followed by Moline opening for FFDP/Shinedown, and most recently the VIP experience in Indianapolis, IN. I'm so glad I came across this random topic.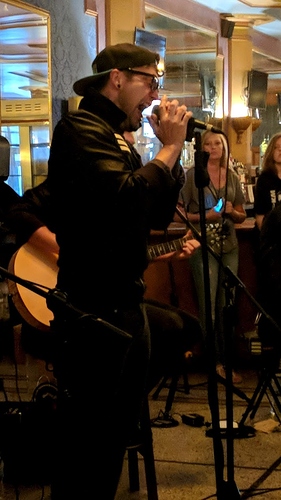 Pre-show VIP acoustic set 08/11/18
https://photos.app.goo.gl/ot5PfQ31A7KaTA6s8
Loved see your guys' talk about your love for Starset. I haven't heard any of their stuff yet but I'll be sure to check em' out later since everyone in the thread seem really enthusiastic about them!

Here are some of my personal favourites if you want recommendations: My Demons, Monster, Die For You, It Has Begun. Their other stuff is good too but these take the cake for me