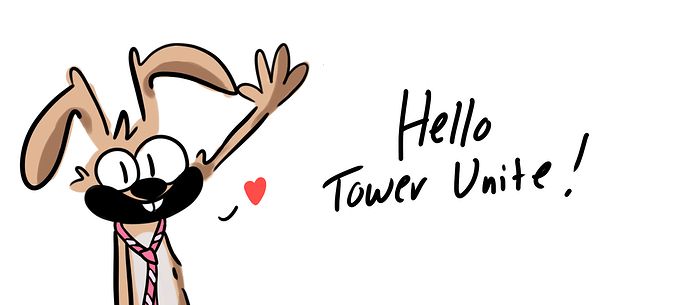 It is I, another person joining the great community of Tower Unite!!
Hi, I'm Dan and I'm an artist/animator and I am also heavily into game development as pass time hoping to get somewhere someday. I also live in rainy England and I play guitar. Anything to do with creative development and I'm on it!
I am very new to Tower Unite; I've never played GMT before and I feel kind of sad that I missed the boat on that one. Tower Unite is by far my favourite game, there is just so much you can do! It's the best thing since sliced bread!! I've been playing for a couple of days now and I would really love to get involved within the community a bit more because everyone is so friendly and nice and I'd love to meet new people. I'm going to start being more active on the forums so I can get to know the peeps around this neck of the town, hopefully I'll get on alright. Thank you to all the developers who make this game what it is and what it will be!
Add me on Discord if you want, I'll always chat

See you around!
Discord
Dan#5987