Alright, So.
I think we can all agree that the current Gameworld Ports as they are now kinda…suck. While being able to connect to the same port from any lobby is nice, the lack of connectivity with the plaza due to the p2p system not being redone yet makes it more or less useless. I mean, why start a game from there if you can just disconnect from the plaza and boot up a game in no time at all? You can even find games that are active in the menu as well, unlike the gameworld ports.
And oh, lets not get started on the overall map design.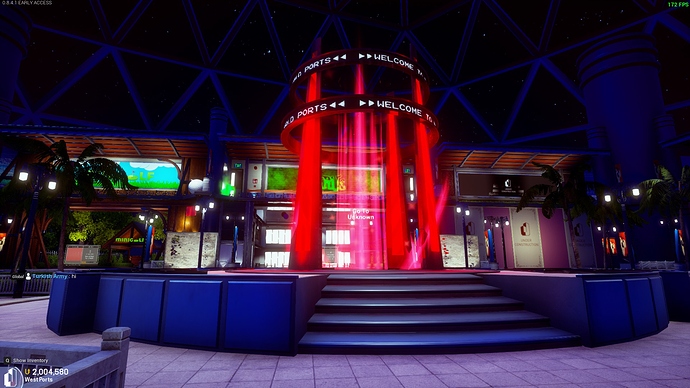 Its just so…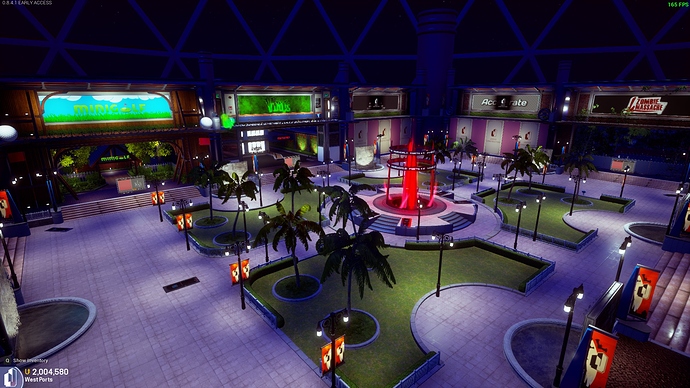 Eesh. Its humongous and unnecessarily so.
So, here's what I propose:
Move The Gameworld Ports back into the Lobby Map Proper. Global Gameworld Ports was a nice idea but all it did was be cool for a month and then become obsolete once Lobby 3 rolled around. Having the ports moved back into the lobby would allow better accessibility of the ports, as well as more use. This also adds into the next point, which is:

Make each Gameworld Port connected with one another in the same region, and make it to where you can access a menu of options. What I mean by this is, rather than have each gameworld port be just a quick hud screen to start/join a queue, the ports instead display a set of options:
Start a Queue
Join a Queue
Find a Game
Start a Queue functions much like a game menu, where you can title a server, Set the type of game (Friends only/Public), set the player count, etc. A queue starter can also choose whether or not to vote for a map at the beginning as well, or to just pick one themselves.
Find a Queue acts much like the server browser, however what it does is it highlights all active queues across all the servers in the region and gives a player the option to join any specific one. Friends-only Queues only pop up or show up for friends, while public queues are open for all servers.
Find a Game is exactly what the server browser is now, it shows you a game, who is hosting it, and what map its on, as well as the player count. The player can then choose to enter that game if they so choose.
Make/refubish the Gameworld Ports room. This is a point I wanted to make that I thought for a while was necissary. The current Gameworld ports is too large, awkwardly rectangular, and rather…incomplete-looking.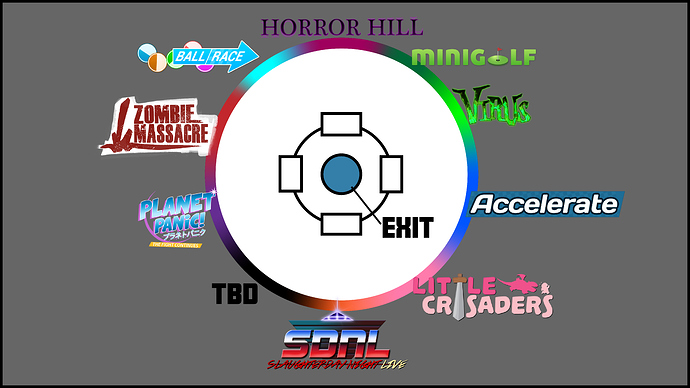 This is my current idea for a Gameworld Ports room. It's half the size of the original, and circular rather than rectangular as it is now. It has an exit area in the center, but the Ports themselves are arranged in a circular fashion around the center platform, and each has the port screen for their respective games. Decorations can vary, and aren't really a necessity, but they can be arranged however the Devs Prefer.
My final point is this:
Add some animation to joining a game. Currently as it stands now, when you and your queue party are lined up for a game, not much is happening while you wait to connect to the host. It would be a lot more interesting to be teleported or placed in a themed "Waiting room" while you connect or choose a map so that you can get a better feel for the gamemode. For instance, for Zombie Massacare, you can all be sitting in a Helecopter, on your way to the map, or for Minigolf, you could be sitting in the Cashier Lobby that all classic Minigolf courses have. The Animations can vary depending on what the devs choose to do, but it would help make the games feel more lively.
That's all I have for now, If you agree or don't Agree, feel free to make your case down below! I wanna see what you guys think of this and ways you want to see the gameworld ports buffed up a bit.