Let's make this a thread for any discussion related to the fandom. If anyone brings it up in the future outside of this thread, redirect them here to keep it contained. Yes, it's a controversial topic, and that's why I'm letting people flock here as not to bring it up where it's unnecessary. There's nothing more obnoxious than fans of something spamming it where it doesn't belong.
If you aren't familiar with the concept of the furry fandom, it's a large gathering of individuals who share a common interest in anthropomorphic animals. Anthropomorphism is defined as attributing human characteristics to non-human items or animals. There's no doubt you've seen them at some point in your life, either as a simple logo for a business or in a full-length animated film. Several video games and television shows also feature anthropomorphic characters, as they can easily appeal to everyone of all ages. Some in the furry fandom even sometimes go so far as to create an original character based off the species of their choice. It's commonly referred to as a "Fursona", a portmanteau of "Furry" and "Persona". You can look here for more information: http://en.wikifur.com/wiki/Furry_fandom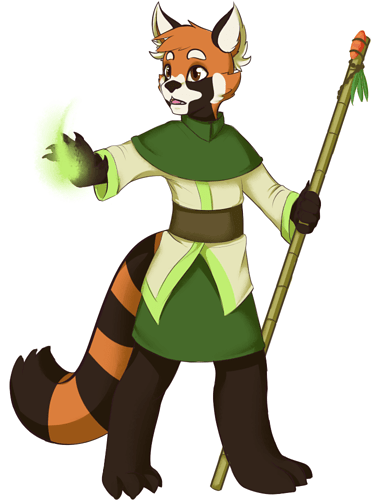 Many people will create a physical manifestation of their character in the form of a costume that can be worn, referred to as a "Fursuit." Fursuits are not simply a few pieces of fabric and some string, as some people spend thousands of dollars and entire months crafting the perfect representation of their character. Here are a few examples: ( 1 ) ( 2 ) ( 3 )
They have been the subject of much criticism both on the internet and in the media, however. Some of it may be attributed to a single bad experience with an individual, or just judging at first glance without further investigation. It's easy to criticize based on first encounters, but nothing should be generalized based on a minority. Yes, the concept may seem odd at first, but think of this. It's a great creative outlet for some with a community that is tolerant of everyone. There's a large social aspect, much larger than some might think, proven by the hundreds of conventions held around the globe each year with thousands of attendees. At these conventions, it's a great place to meet up with other furs, buy and sell art, and participate in live events. Many conventions will also be supported by a charity, in which attendees raise money for good causes. In 2014, Anthrocon raised $32,372 for the National Aviary. Here's a photo of said convention, the largest furry con in the world held on a yearly basis.
Now that that's out of the way, anything goes

Let's hear about your fursona! Planning to attend any conventions this year? My name and profile photo are based off of my character, Sonder. He is a short, sky-blue, young adult gryphon who I first started to design about a year and a half ago. Since then, he's been drawn in many different styles and forms. You can find a few drawings here. I've worked on everything from his personality to his height and weight. You can PM me if you'd like a link to my Furaffinity, Tumblr, or anywhere else I interact with the fandom frequently. I don't own a suit, but I enjoy going to conventions and meeting artists as well as friends face-to-face.