I do. Looking at you, @Sapphire

This isn't a contest about how many likes you give / receive.

I don't get it why we must have the badge system. Let's save achievements for the game itself, please.
You trying something, punk?
Looks to me like you're cruisin' for a bruisin'.
Yeah I feel the same way, feels like some people are making posts just because they're only looking for likes.
I am having a hard time spotting such posts. Idk if I ever saw a like fishing post yet.
I like the forum badges. I love the forums and having the "Regular" next to my name makes me happy.
I have no issue with a trust level system, but first post, first reply, first flag, first emoji, etc. are redundant in my opinion.
There's always one or two people who like everything for a few days and than go inactive.
They pretty much never touch their account again.
I had two. I had TheHackingFox and Hiotewdew.
I need to post more so I can HAVE that special someone

Jokes aside, this really annoys me on this forum.
I don't.
Welp, guess I have no friends then!


Nope…

@macdguy sure does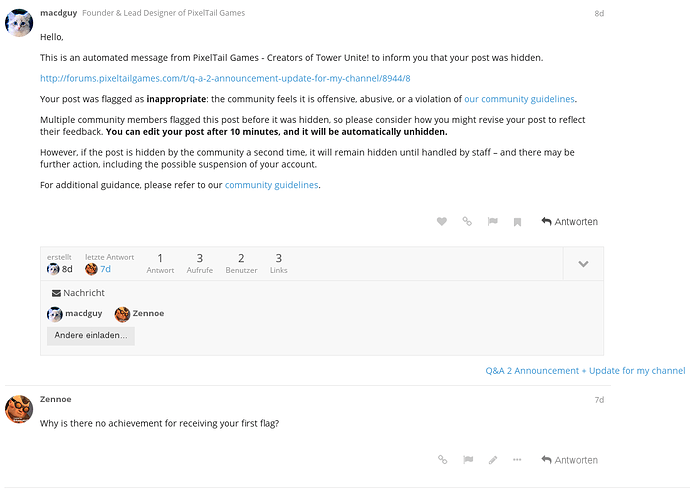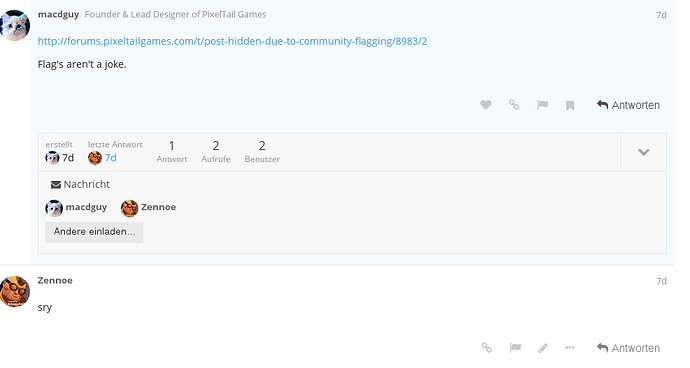 I was gonna move this to off topic.