Hello everyone, I just wanted to make a small suggestion about the Create A Condo Menu.
Here we have the DEFAULT menu.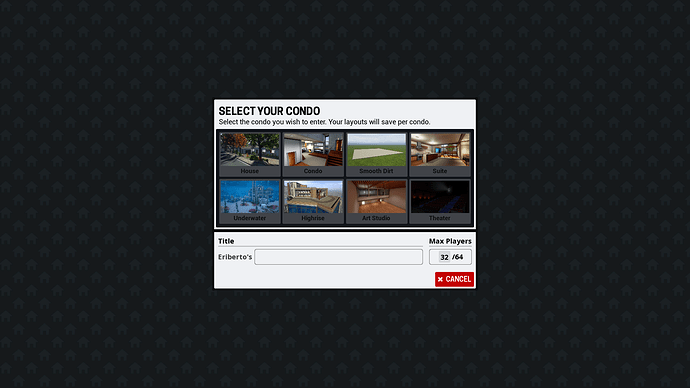 This is my idea of a better menu because you have to press Accept to open the condo and NOT the condo because you can forget to set a name.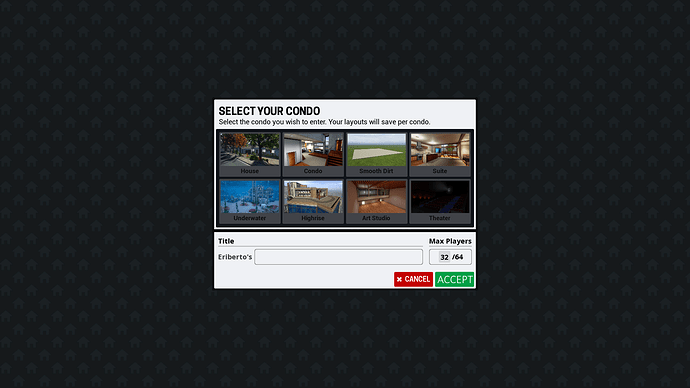 If you don't want that idea, another idea would be to have the name first but it's the same concept.