And maybe a crane on top.
Huh, not a bad idea. Construction style props could be neat for condos. It might be nice for the added decoration, but I'd rather not replace the "Coming Soon" signs (they do serve as an easy connection to the trello boards, after all).
I feel like this might be misguided effort. It's pretty easy to understand with the boards that exist, and having the lobby (including stores) littered with these bright and eye-catching props would kinda suck, considering some of them won't go away for months and months. I say leave em be.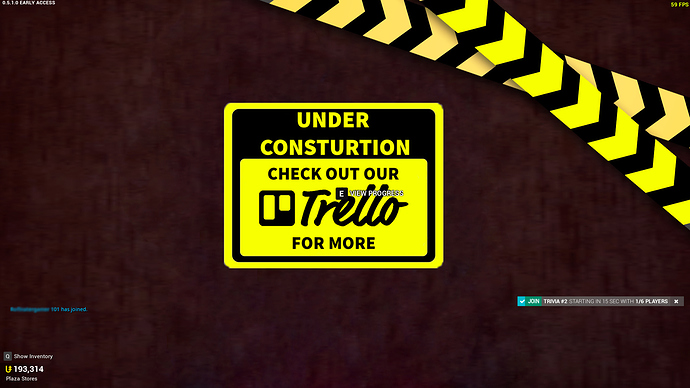 I suck at Photoshop but can't something like this be done? With cones and perhaps drilling noise when you are too close.
I think this would be a neat effect if only used for lobby activities that are in active development. As @EvKem said, it would be an eyesore if these were all over the plaza for months, but briefly just to show everyone what's coming out next would be cool IMO.
I just realised my mistake. Sorry about that. English is not my mother tongue.

i think i like consturtion more than construction, im just going to call up Oxford English Dictionary to get them to replace construction with consturtion