Finally, we're ready to announce the Casino's update release date. But before that…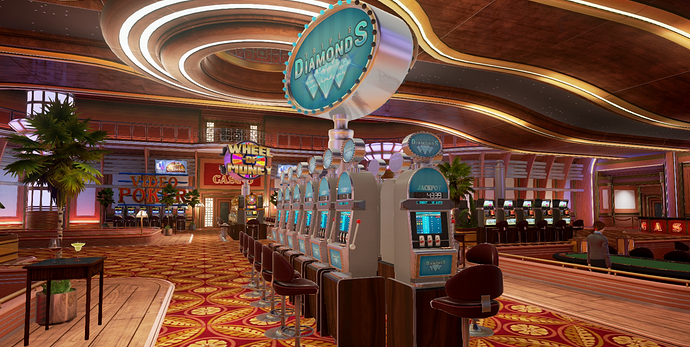 #Casino Update (0.1.2.0)
If you haven't already, read Quick Status Update on Casino Update, as it tells you all about the update (and it's still pretty much up to date in that regard).
The following games will be available in the upcoming Casino Update:
Trivia
Typing Derby
Texas Hold'em
Video Poker
3 different slot machines

Triple Diamonds: A basic 3 reel slot machine
Grand Quest: A 3 reel slot machine with a screen and RPG elements
Wheel of Money: A 3 reel slot machine with a bonus wheel

Spin to Win
Note: Most functionality of the Casino Update will initially be limited to Official Servers. Typing Derby and Trivia will still show up on community servers, but they will not payout. Support for other servers will come later.
The rest of the changes you can read on the Trello card linked below. There's lots of non-casino fixes to be excited about!
https://trello.com/c/iZeDA2Nr/195-casino-update-0-1-2-0
#Okay, okay, what's the release date?





#September 23rd, 2016
#Just kidding, it was September 16, 2016