Let me hear them, I don't care about the cringe factor.

You've made a grave mistake…
Tape never gets in trouble. It's really good at adhering to the rules and sticking to a good moral code.
So a programmer walks into a bar and the bartender asks, "Do you work with binary?" The programmer responds, "Off and on."
Have you heard the rumors about the fruit store? They're pretty juicy.
Did you hear that paintings are now rated in colours? Mine got a tan out of tan.
Did you know that most children of bakers become bakers later? It makes sense; they were bread for the job.
I knew a copper wire who joined a band. He didn't play an instrument; he was a conductor.
We all have music in us, or at least a few organs.
You can always trust news from circuits. They have an AMPle knowledge of CURRENT events.
Why do psychiatrists have so much trouble with mathematicians? They always come back with new problems.
Graphing is something Microsoft excels at.
If a dolphin ever tells you it was an accident, don't believe them. They always do things on porpoise.
Did you hear about my diving test? I was under pressure, but I think it went swimmingly.
Never touch a Tesla coil. It hertz!
Losing my balance is something I just can't stand.
Did you hear about the bakery that went bankrupt? They ran out of dough.
Did you hear about the band that robbed the bank? Everything was orchestrated.
Did you know that it's hard for Australians to play chess? Every time the king is in danger it's check, mate.
Did you hear about the new math show? It's really graphic.
Did you hear about the highly exclusive college for terrorists? Most applicants bomb the entrance exam.
Greg never expected to end up working with electronics, but something about the field sparked his interest.
The fission debate really has me split.
Did you know that dolphins had legs before they evolved? Once they started swimming it de-feet-ed the porpoise.
I've never seen the problem with being blind.
Did you hear about the guy who got beheaded by a window? It must have been a pane in the neck.
A man was testing human conductivity; the results were shocking!
That's not even all the puns I've got. You've been given only a taste of what I have stored away.
I loaf bread puns, unfortunately I don't really have any in store.
My puns aren't sew bad, at least, they aren't as bad as they seam!
Come on, don't be a PUNk, I don't want a PUNishment
You should never trust an atom. They make up everything.
I only tell chemistry jokes periodically.
Crap, I was beaten to it.
Tell this to a girl in your History class:
'We have history together.' nudge nudge
(Disclaimer: If she doesn't get it she's not the kind of girl you want in your life, stay away)
I feel this game will be a towering succes
I ran out of jokes.
Guess I've gotten,
bone dry.
Or you could be getting sick. Do you have a femur?
Don't you mean hoof a femur?
I tile my roof with shin-gles.
C'mon guys, these are awful. Put some more back bone into it.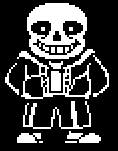 (Sorry, I'm bad at puns)
Oh, please, you amateur. You need to have more skull.
Fingers make great tools. Not only are they handy, but you can always count on them.