We need them in Tower Unite, they are cute, adorable, colorful, fun to watch, and easy to care for. They are also great for small desk tanks to be placed on furniture in your condos. Your friends would be amazed by your prized Betta fish. Just remember 1 Betta fish per tank in your condo, they aren't called Siamese Fighting Fish for nothing.
For instance, take my real life pet, Sissel, a Dragon Scale Betta. He's a handsome boy.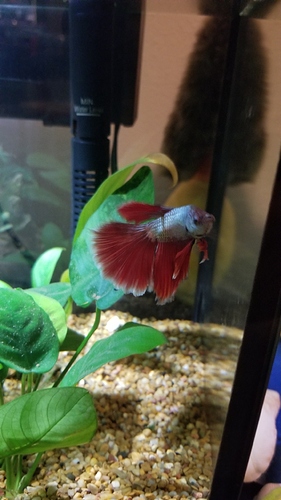 They will come in different species and randoms colors of Betta fish that you can fish out or buy as a gacha system from the local fish market in Tower Unite. Here is just some examples of other Betta fish.