First up are the Light Boxes.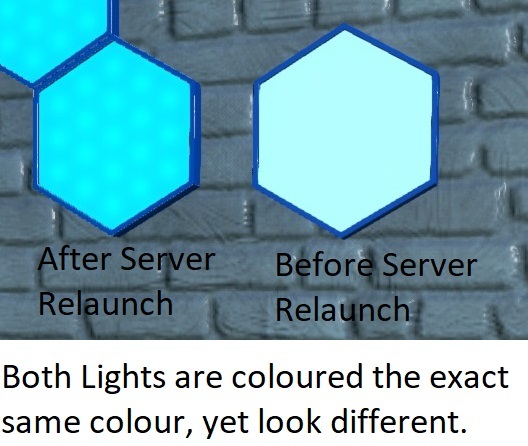 Despite both being coloured the exact same colour, in order for it to achieve it's true colour, you have to relaunch the server, which is a huge pain in the ass when making pixel art.
Secondly, whatever this thing is i forgot the name of it

this one is kinda the opposite of the last one, the colour becomes pure white always AFTER a server relaunch. This also happens with the Exit Sign 2.
Third up, neon light bars.

No matter what colour you set the lights to, the bars themselves are always pure white, yet emit different coloured light.
---
Bonus: Everything in the casino is black