For clarity's sake, this occurs when resizing the aquarium. The chest DOES become bigger, but its position does not acquire the correct offset.
EDIT: The particles also don't resize, I believe, but I'm not sure. I haven't been able to double check.
The just added aquarium from the inventory with which I did not do anything already has this problem.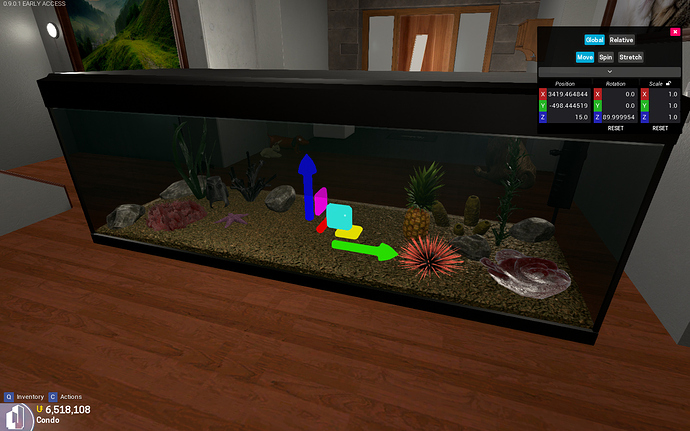 This topic was automatically closed 15 days after the last reply. New replies are no longer allowed.