Title's a mouthful, but here we go:
When hosting a condo, said host will see player models' heads refusing to face foward (except when turned in a certain direction) on any respective player that goes into 'Appearance' and accesses a different sub-menu (accessories, colors, games), but this only displays for the host, so it's not an issue for the user in lobbies or other people's condos.
I was the host of the instance in the following picture and I could see both my friend and my own head craned, but they saw us looking forward like normal. When tested in their condo, they could see the effect, but it did not occur for me.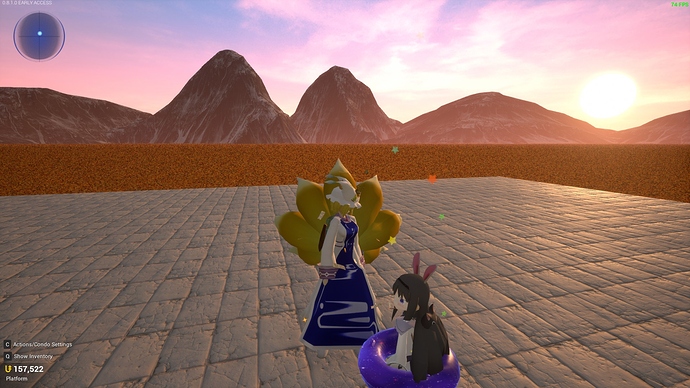 Killing one's self undoes the effect, but it is tremendously annoying to do so after every item change, especially with all the new ones to try out.
The effect also temporarily ceases when sitting.