I don't know if the devs are already aware of this but it's possible to sneakily camp slot machines in the casino. It's not against the rules but I still think this should be discouraged. So what I'm talking about is this: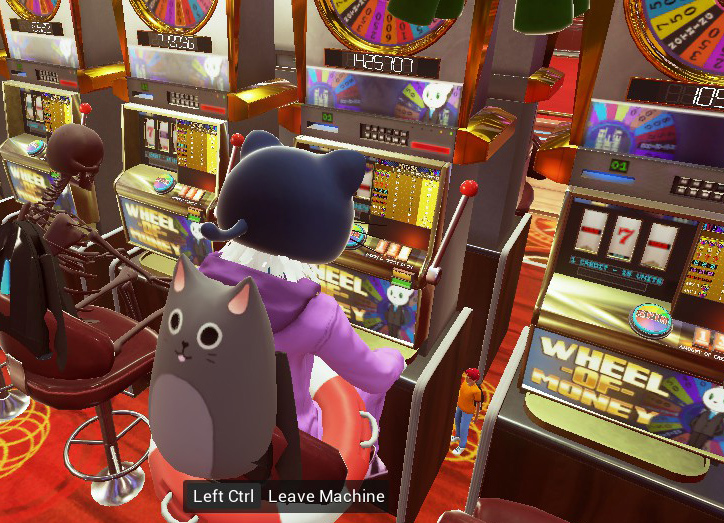 You can use a tiny potion and an auto clicker to camp the slots from behind. As soon as you leave the machine, either because the anti-macro gets confused or because you were AFK they'll instantly take the seat.
I propose we put an invisible floor above the slots so that you can't get behind them. If you're gonna camp then do it like a man: while creepily standing behind me, staring at the slots with cold dead robotic eyes.
Or as an alternative we could implement a system where if you click on a taken seat one too many times you get thrown back to the transit station.